Dead Confederate will be @ Bonnaroo on June 14th, 2008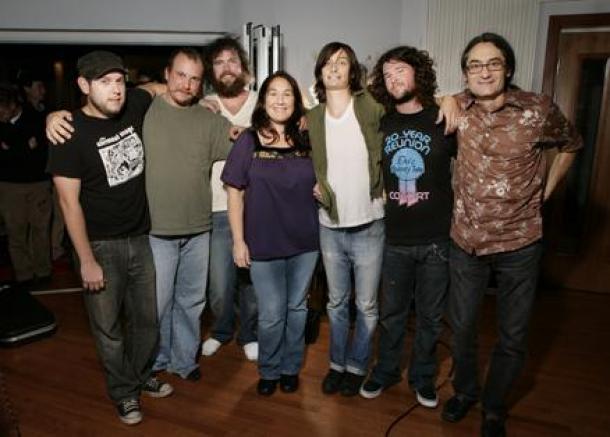 Hailing from Athens, DEAD CONFEDERATE's psychedelic-meets-grunge sound created quite the buzz at this year's SXSW and Sasquatch festival with a number of well-attended shows, including a much-coveted opening slot for R.E.M. at SXSW.  They have been getting strong support from such influential radio stations as KEXP/Seattle, WOXY/Cincinnati and WXPN/Philadelphia and NPR recently said, "Dead Confederate's wall of sound feels cinematic and atmospheric, loud and beautiful." Their debut eponymous EP is currently available digitally and at retail now and a full-length album (that they are working on with Mike McCarthy) will be released later this year.
DEAD CONFEDERATE will be playing the Bonnaroo on Saturday, June 14th at 1:30AM in the Cafe Tent.