Dead Letters: The Very Best Grateful Dead Fan Mail
Submitted by dead.net on Mon, 10/24/2011 - 15:06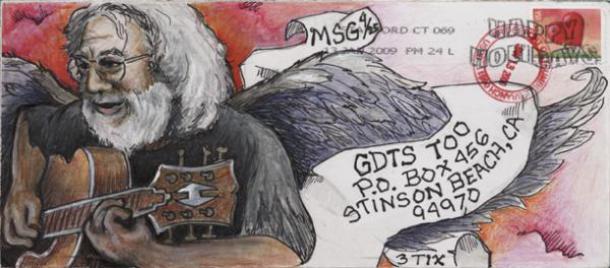 Dead Letters is the fully authorized portrayal of the Grateful Dead according to the world's most devoted fan base: Deadheads. Beginning in their earliest days, the Grateful Dead saved tens of thousands of letters sent to them by Deadheads reflecting on the spectacular concerts they'd attended and requesting tickets. These letters are inspirational and hugely insightful, but more significantly, the envelopes in which they arrived are brilliantly illustrated and unique within the world of rock.
This book collects hundreds of those envelopes, as well as a selection of letters, all presented in thematic chapters. Also included for further historical context are rare historical photos and special reminiscences creating a trip, as it were, down memory lane.
To learn more about this book, including ordering information, please click here.