Deadhead Alert: 7 Walkers Coming To World Cafe Live in Philly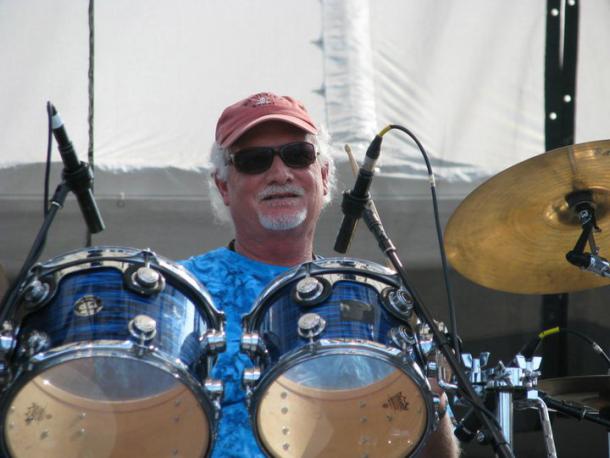 7 Walkers return to World Cafe Live Philadelphia on Tuesday, July 24th at 8pm. Tickets start at $24. The former Grateful Dead drummer, Bill Kreutzmann is joined by Papa Mali for an evening of jamming.
7 Walkers is an electrifying hybrid of classic Bay Area rock and New Orleans funk headed by former Grateful Dead drummer, Bill Kreutzmann.  One listen to 7 Walkers' self-titled debut album (Response Records / November 2, 2010) and it's easy to understand why Kreutzmann is so pumped. Nearly all of its songs are co-penned by Papa Mali and longtime Grateful Dead lyricist Robert Hunter.  Kreutzmann calls it "swampadelic."
The songwriting partnership between Robert Hunter and Papa Mali created undeniable chemistry. Their collaboration, says Kreutzmann, "reminds me very much, and not because of the personalities or anything, of Garcia and Hunter working together, in that really tight fashion. Those words, if you just read them, they're fun stories, but when you put the music to them it sends them over the top."
For both Kreutzmann and Papa Mali, 7 Walkers—whose name is borrowed from one of the band's songs—is something of a dream come true. Kreutzmann has New Orleans in his DNA, literally—his mother was born there—and he's always been partial to the city's music. "I have a real feeling for that music and I get along with the folks down there really well," he says. "This music comes from the Tchoupitoulas, the Mardi Gras Indian tribes. They're playing tribal rhythms and somehow it connects with my spirit. Plus, I get to play with the number one New Orleans bass player."
Tickets and more information can be found at: http://tickets.worldcafelive.com/eventperformances.asp?evt=4521