DeVotchka @ Boulder Theater | 10/29 & 30
Submitted by mike on Wed, 10/27/2010 - 21:46
DeVotchKa is a four piece multi-instrumental and vocal ensemble that fuses Romani, Greek, Slavic and Bolero music with American punk and folk roots.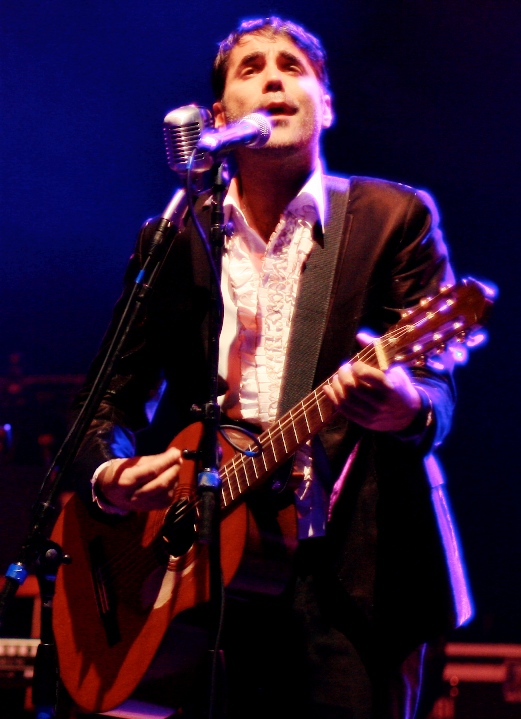 The quartet is made up of Nick Urata, who sings and plays theremin, guitar, bouzouki, piano, and trumpet; Tom Hagerman, who plays violin, accordion, and piano; Jeanie Schroder, who sings and plays sousaphone and double bass; and Shawn King, who plays percussion and trumpet.
Numerous nationwide tours in support of self released records earned the band an underground following. Their song How It Ends was featured on the trailer for the film Everything Is Illuminated, introducing the band to a widening audience. Their performance at the 2006 Bonnaroo music festival was considered a breakout event. In between tours, the band was picked by first time film directors Jonathan Dayton and Valerie Faris to score Little Miss Sunshine, a 2006 film that would go on to garner four Academy Award nominations. DeVotchKa composed and performed the majority of the music for the film's soundtrack and were nominated for a 2006 Grammy Award for Best Compilation Soundtrack.
DeVotchKa's latest studio album, A Mad & Faithful Telling, was released on March 18, 2008. DeVotchKa is currently doing a worldwide tour in support of the album's release.
Since its debut performance on Valentine's Day 2009, the band has played numerous shows including sharing the stage with the likes of Amazing Baby, Pink Mountaintops, Wovenhand and The Entrance Band.
With songs as seductively venomous as its name suggests, Snake Rattle Rattle Snake began in October 2008 when veterans of the underground music scene in Denver decided to pursue a mutual interest in darkly atmospheric music with a grounding in dance rhythms. More Info / Buy Tickets