DeVotchKa Halloween Shows @ Boulder Theater
Submitted by mike on Fri, 08/07/2009 - 01:00
DeVotchKa Management announces a pair of Halloween shows at the Boulder Theatre on October 30 and 31, 2009, with a portion of the proceeds benefiting Metro Denver Promotion of Letters, a nonprofit writing-tutoring organization. The organization was inspired by the 826 centers in San Francisco and New York that were started by author Dave Eggers.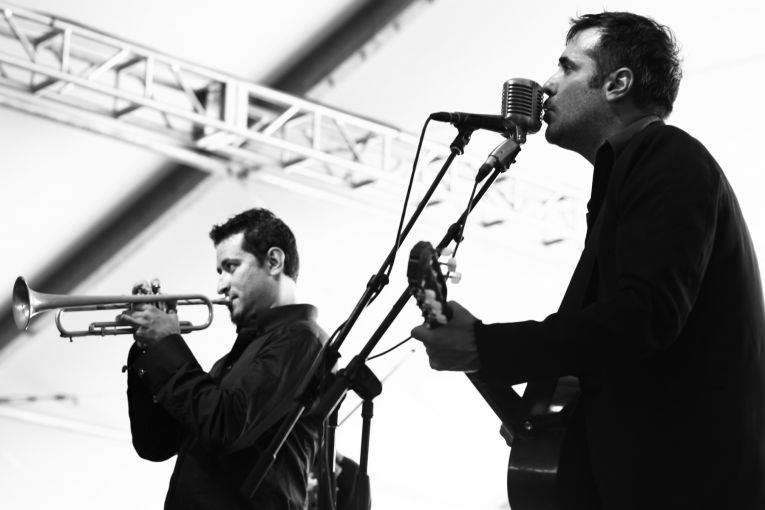 "I've been friends with Dave Eggers for a long time," says Rob Thomas, manager for DeVotchKa. "This is a great, local organization carrying on the good work that he does, and we are happy to support it."
The band is also supporting Eggers' own 826NYC by contributing a track to Songs From The Point! This yet-to-be-released compilation features interpretations of Harry Nilsson's cult-classic The Point! All proceeds from the album benefit 826NYC. The album is on Amano Recordings with a slated release date for October 27, 2009, and also features Andrew Bird, Nada Surf, Martha Wainwright, and The Wheel.
Inspired by multiple tours of the Spanish countryside, DeVotchKa discovered the magic of the Matador.  Like all Souls Day of the past, DeVotchKa's music will transpire you into an unworldly passionate evening of swirling sensuous rhythms, beautiful trapeze artists and ornate bulls that may run amok!
Join DeVotchKa in a toast to our Spanish ancestors on these nights when the veil between life and death is at it's thinnest....  Complete with bull motifs and intricate costumes worthy of the iconic and aristocratic imagery of the bullfighter. Joining DeVotchKa will be Quixotic Performance Fusion, the wonderful and collaborative ensemble of musicians, dancers, aerialists, composers, designers, and choreographers that joined them in February for the beautiful Valentine's Eve show at the Paramount Theatre. This will be Quixotic first performance in Boulder.
DeVotchKa enjoyed a great summer tour with David Byrne, which included a performance at Red Rocks in June. They also played several U.S. and Canadian Festivals in July—Mile High, High Sierra, Ottawa Bluesfest, and Montreal Jazzfest. Currently, DeVotchka are in Europe for the month of August, performing at festivals in Portugal, Scotland, Belgium, London, Holland, Sweden, Denmark, and Switzerland.
Tickets for the Halloween performance go on sale Saturday, August 8, 2009, at 10am (internet), 12pm (box office/phone).  Tickets are for sale from the band website www.devotchka.net or directly from Boulder Theater website  www.bouldertheater.com.