Dig The Dome This Weekend At The Austin City Limits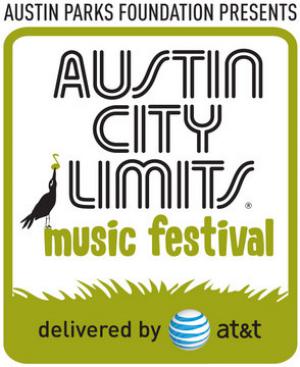 This summer Dell Summer Rocks has been hitting the road to attend the U.S.'s biggest festivals - Lollapalooza, Virgin Mobile Fest, Outside Lands, Bumbershoot, Monolith Music Festival and now the Austin City Limits Music Festival. As one of thousands attending a summertime festival, Dell Summer Rocks adds an extra touch of personalization and self-expression to the festival going experience.
At each of these festivals you can check out the Dell Dome, a geodesic structure that houses personal style studios and creative stations where all festival attendees are welcome to visit and enhance their festival experience. This multimedia playground celebrates sharing through art, music and design.
Check it out here: http://www.delllounge.com/summerrocks/dome/
At the Dell Dome festival attendees can:
- Meet your favorite band, watch them do an interview in person and get their autograph.
- Make your own digital mixtape by building a playlist using music from the festival as well as popular artists beyond Austin City Limits' set list.
- Design custom buttons. One can use designs on hand or bring their own to stamp into creative flare.
- Get an airbrush tattoo or your hair rocked out.
- Meet Dell resident artist, Mike Ming. http://www.delllounge.com/summerrocks/mikeming/. Mike Ming created the artwork for Dell's limited edition Mike Ming Inspiron laptops and he designed the artwork on the Dell Dome.
- Make a custom tee. One can create their own style by transferring Mike Ming's artwork onto their own clothes through the hot-press t-shirt station.
- Check your email and surf the net on Dell's collection of laptops.
Participating bands who have visited and done interviews at the Dell Dome at festivals thus far include Chromeo, Girl Talk, Cadence Weapon, The Muslims, Devotchka, Del the Funky Homosapien, Akron/Family, Shudder To Think, Taking Back Sunday, Soulwax, Kaki King, Does It Offend You, Yeah?, Tapes 'N Tapes, Flosstradamus, The Octopus Project, Franki Chan, Witchcraft, Tiny Masters of Today, The Whigs and more. Many of these interviews can be viewed at the Dell Summer Rocks website - http://www.delllounge.com/summerrocks. A list of the bands doing interviews at ACL is below:
DEL DOME INTERVIEW SCHEDULE!
FRIDAY 9/26
1:00 PM - Louis XIV
2:00 PM – Autamata
3:00 PM – The Strange Boys
SATURDAY 9/27
1:30 PM - Eli "Paperboy" Reed and the True Loves
2:00 PM - Electric Touch
2:30 PM - Langhorn Slim
3:00 PM – We Go To 11
4:00 PM - The Sound and the Jury Winner
4:45 PM – Roky Erickson
SUNDAY 9/28
4:00 PM - White Denim
5:00 PM - Nicole Atkins & the Sea
5:30 PM – Stars
In addition to the Dell Dome, Dell Summer Rocks handles The Sound and the Jury contest. The Sound and the Jury (S&J) is a virtual battle of the bands with the ultimate grand prize being a spot on the Dell Stage at the 2008 Austin City Limits Music Festival. Over 700 bands uploaded their music to the contest website http://www.aclfestival.com/soundandjury to participate in the competition. Only six contenders in Round 4 remain, which ends in a live battle of the bands at Antone's, Austin's iconic music venue, tomorrow night, Wednesday, Sept. 24. For more information visit http://www.delllounge.com.
For those who can not attend the festival, they can still see exclusive festival footage, create a digital mix tape, download videos and photos and register to win ACL tickets by visiting http://www.delllounge.com/summerrocks