This past Friday, Philadelphia's kings of trance-fusion The Disco Biscuits made their triumphant return to the Windy City, delivering a two-night holiday run at Concord Music Hall that marked some of their most well-rounded, creative shows seen in quite some time. Accompanied by electronic duo Modern Measure (12/26) and Cosby Sweater (12/27), the Concord Music Hall in Chicago was packed full of electronic music fans and jamheads alike for two full nights of non-stop dance rock.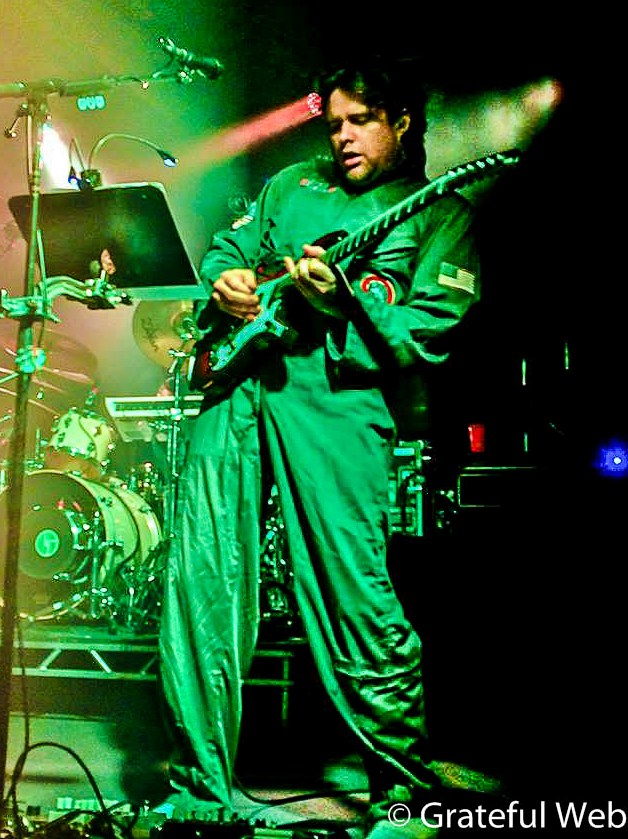 The Concord was alive and well Friday night as Biscuits fans, still bursting with Holiday spirit, stood patiently outside the doors on a mild Chicago night. Tickets for Friday night's extravaganza were fairly easy to come by, however Saturday night's tickets were much harder to obtain with tickets being sold outside the venue for nearly double face value. The venue itself was fairly small, making the venue intimate for the fans and providing a plethora of visual stimulation from the lights. Friday night's opener, Modern Measure, was a fairly standard electronic duo complete with live drums and a DJ/producer, similar to that of Big Gigantic or EOTO. Their show featured some standout drumming by percussionist Kyle Holly and a warm stage presence by producer Charlie Thornton, however a large percentage of the concert experience was forgettable and many fans cheered anxiously for the Biscuits to take the stage.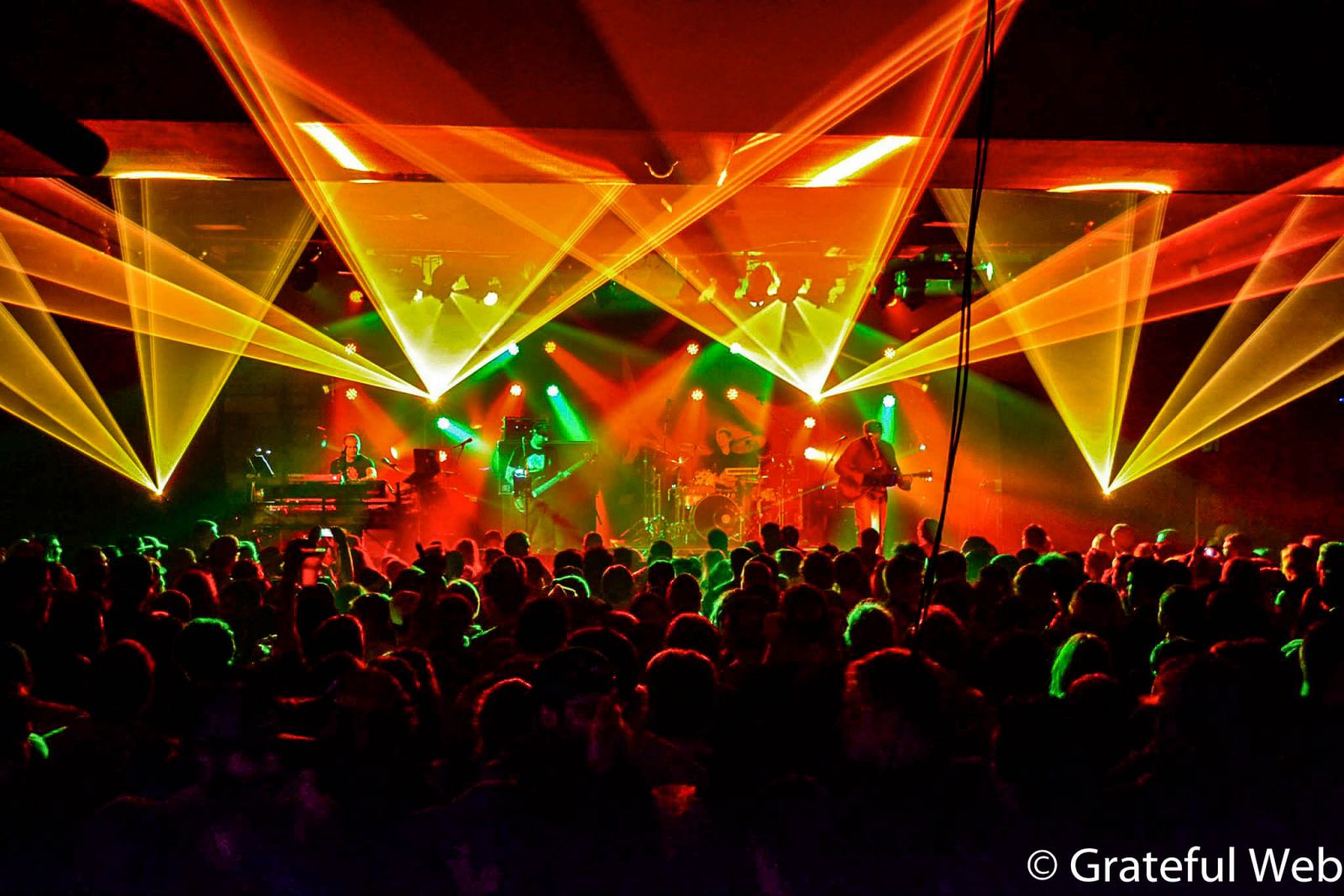 Just past ten, The Disco Biscuits took center stage at the Concord for their first of four massive sets in the Windy City. Opening with "Barfly," an old school blues-rock track off their 1996 debut album Encephalous Crime, the Biscuits took a few songs to sink into their groove. While there were a few semi-choppy segments throughout "King of the World," the band settles down and began to zone into their natural element. As the opening set progressed, the boys found their stride as bassist Marc Brownstein and guitarist Jon Gutwillig locked in together for a massive "Rock Candy>Bombs" segment that saw all sorts of explorative upbeat jamming. The segue transformed slowly into trance-heavy dance rhythms built around some truly machine-like drumming by Allen Aucion, who continues to be one of the most consistent, under-rated drummers in the jam scene today. The way Aucion layers his drums by constantly throwing in different levels of bass and snare is a truly melodic rhythm to the eardrums. After nearly half an hour of vicious and relentless pounding, Aucion brought the tempo back down to prepare close out the first set. The segue culminated with a stunning explosion of visuals during "Mr. Don" that capped a very solid, well put together effort by the Disco Biscuits. It's tough to complain about a 5-song opening set, right? Brownie, Barber, Magner and Aucion left the stage a plethora of cheering fans, grinning from ear-to-ear from what they had just witnessed.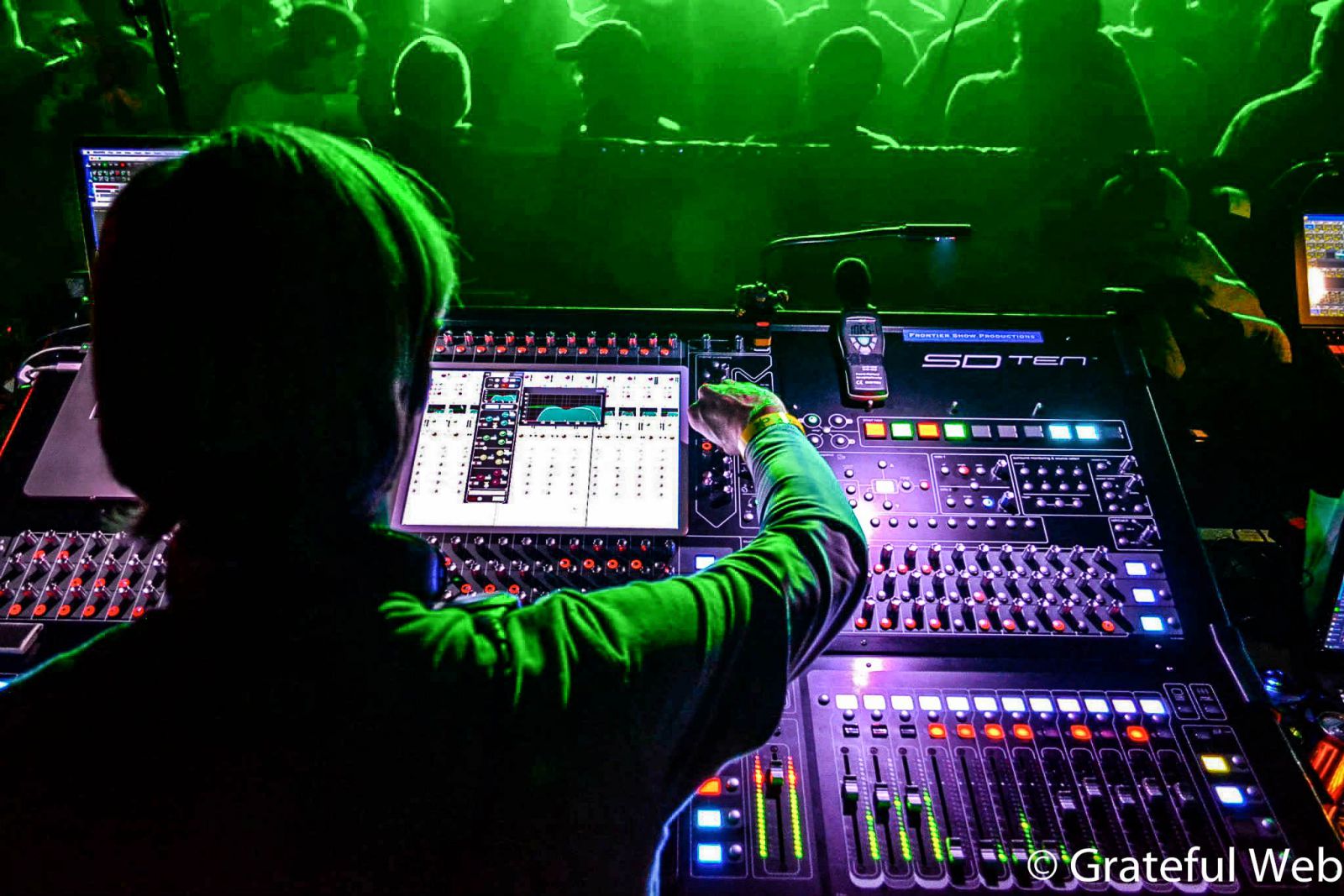 After an abnormally long break, the band returned to the Concord stage to a slightly larger, louder crowd than previous and this time around the Biscuits meant business. Opening with fan favorite "Caterpillar," the band immediately went into full on jam mode and never looked back. Their transcending second set featured some impressive segues and extended jams, most notably a rare appearance of "Shadow" that was sandwiched in between a funked-out "Shem Ra Boo." At this point, the Biscuits were approaching the music with furious passion and soaring precision, making even the most diehard fans forget which song was playing. To conclude night one, the band came back out to play "Hope" as the encore to one of the best Chicago shows seen in quite sometime, and one the fans will surely not forget anytime soon (or at least until the next night).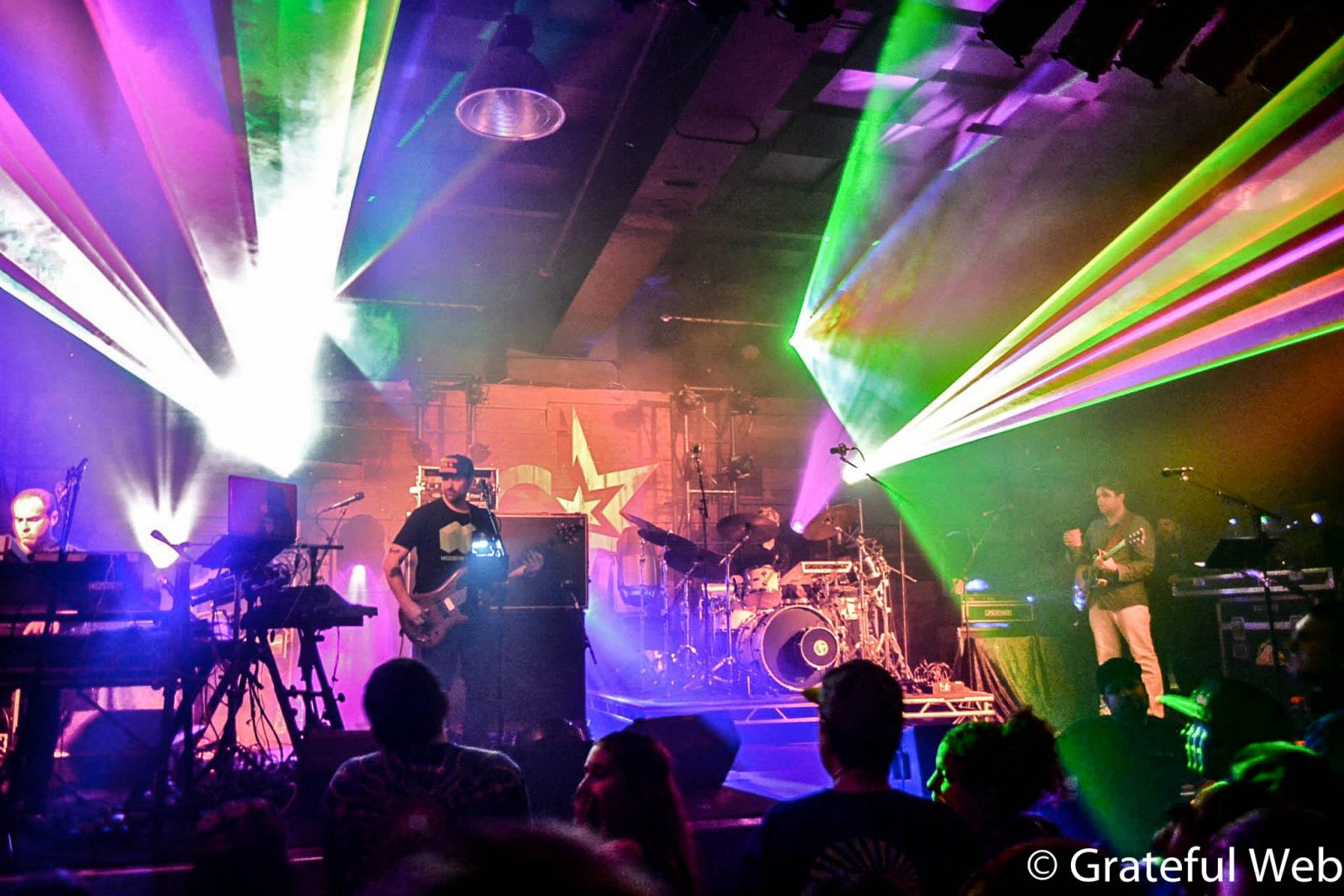 While Friday night was an easy ticket, Saturday was quite the opposite. The Concord Music Hall was sold out and temperatures were rising as the Disco Biscuits took the stage, opening with fan favorite "Tunnel" followed by Tchaikovsky's "Sugar Plum Fairies," from The Nutcracker. The rendition has become a holiday tradition for the Biscuits and only surfaces once a year around Christmas time. "Story of the World" followed and set one was concluded with a well-executed "Shelby Rose," featuring some inspiring guitar work by Jon "The Barber" Gutwillig. If the Disco Biscuits weren't already in full throttle, they were about to explode into an unknown realm of musical mayhem. The second set of Saturday night featured hands down the most impressive jamming of the entire weekend, with a palindromic set opening and closing with "Digital Buddha." The Biscuits were on point, in the zone, and firing on all cylinders, specifically during an entrancing "Crickets>Munchkin>Crickets," that seemed to last nearly an hour. The jamming in between segments was flawless and all the instruments seemed to melt perfectly together. This show is an absolute re-listen to anyone who considers follows this fan, and is absolutely a stand out show in the 2014 catalogue. After an encore of "Mulberry's Dream," the band thanked the ecstatic audience for two amazing nights of music and departed the stage.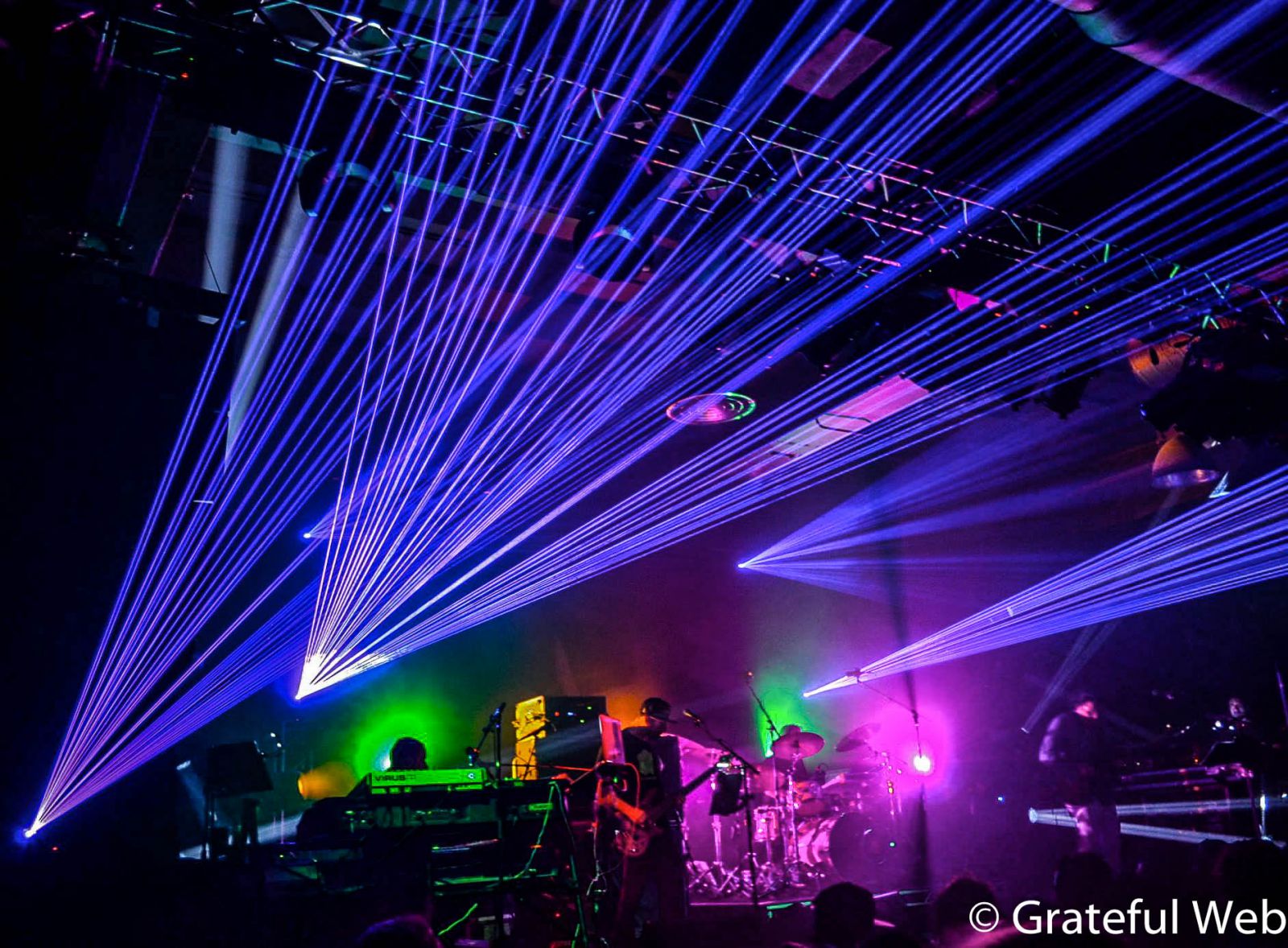 While plenty of heads tend to be biased towards shows they attended, claiming it was the best since "insert date here," it seems that many diehard Disco Biscuits fans agree, Friday and Saturday night's shows in Chicago contained it all: A combination of funk, nu-jazz, electro and rock that showcased the versatility of the Disco Biscuits. They represent and demonstrate on every level why after almost twenty years, fans still travel thousands of miles to see this band. The Disco Biscuits continue their journey in New York City at the Best Buy Theater for a three-night run of music to ring in the New Year, tickets are still available and can still be purchased via their official website.