DJ Muggs | Bass For Your Face | New Music Review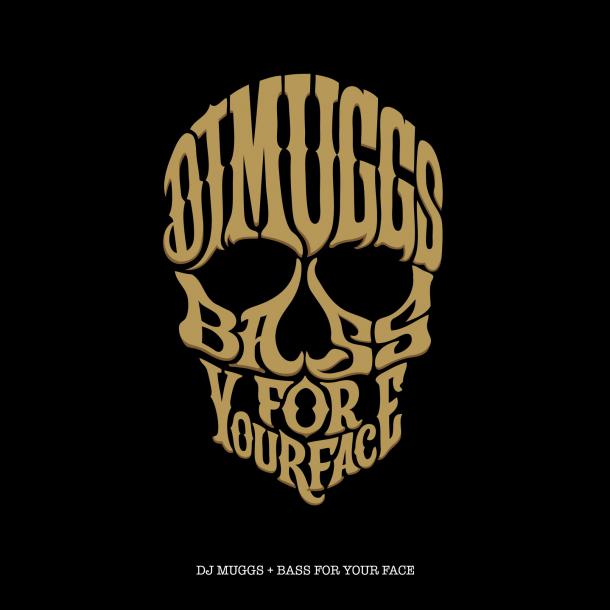 In an ever-changing music industry musicians and producers alike must learn to adapt to new sounds, trends, and styles to stay relevant. Nobody knows this more than longtime beat master and hip-hop veteran DJ Muggs, whose illustrious career has helped solidify himself a position as one of the utmost pioneers in hip-hop music today. Muggs began deejaying back in 1985 and started to build a reputation as one of the premier DJ's of his time. After winning the West Coast DMC competition in 1989, the rising star combined forces with Sen Dog and B-Real to form a hip hop group called Cypress Hill. After signing a record deal, Cypress Hill released their first album that produced two #1 rap singles and went on to sell over 4 million copies worldwide. This was just the start of an incredibly successful career for the young DJ and producer, and to this day Muggs continues to push the envelope of hip-hop music. Now in 2012, the accomplished producer is experimenting with blending genres and discovering new sounds for the hip hop heads and music junkies of today. His newest album, titled Bass For Your Face, is a blend of trap-banging beats intertwined with tastes of dubstep and electronica that will get your head bobbing and your blood flowing.
DJ Muggs's newest release Bass For Your Face brings an arsenal of new sounds that redefine and reshape his already legendary career. While always maintaining elements of old school hip hop, Muggs drops bombs of new school dubstep and trap music to his faithful listeners. The opening track "Trapp Assassin (feat. Freddie Gibbs)" bangs louder than old school 90's Dre beat, complete with ferociously quick lyrics by Freddie Gibbs and monstrous high hats, this tune sets an example as to what the rest of the album looks like. Guest appearances on the album include Public Enemy frontman Chuck D, Roc Marci, Killa P, Freddie Gibbs, and many more familiar faces. Muggs also recently teamed up with rising superstar A$AP Rocky to produce a hybrid hip hop masterpiece that can be found on the rapper's upcoming album due out in January. The first single off Mugg's album titled "Snap Ya Neck Back (feat. Dizzee Rascal)" is a perfect example of the producer blending masterful hip hop beats with the heavy bass drops of dubstep. A syruped down vocal sample repeating the phrase, "808 snap ya neck back" leads us into a tremendous drop of dubstep infused hip-hop lyrics that is sure be a club banger across the nation.  You can view the music video for the new single via DJ Muggs website. While most tracks off Bass In Your Face are skull crushing heavy beats designed to rattle speakers and blow eardrums, a few songs shoot for a more melodic, laid-back feel. The smoked out, reggae influenced track "Deep Purple" leaves the listener relaxed and entranced by the melody it brings. "Safe (feat. Belle Humble)" shows Muggs laying down a melodic dubstep beat while the soft spoken voice of Belle Humble serenades us through the track. It seems that this beat monster's main goal was to create a hybrid hip-hop album that crossed a variety of different genres, and that's exactly what he did. With his career already solidified as one of the most influential and well respected DJ's of his generation, DJ Muggs is breaking down barriers and challenging the norms of what it means to be a producer.