DJ Shadow: Something to be Thankful for in Denver
On November 21, DJ Shadow (Josh Davis) is bringing his world famous mixing chops to the Ogden Theater in Denver. Live from Shadowsphere, it is the beginning of an easy work week for most people, and the DJ plans to start the week off right with guest Pigeon John at 8 pm.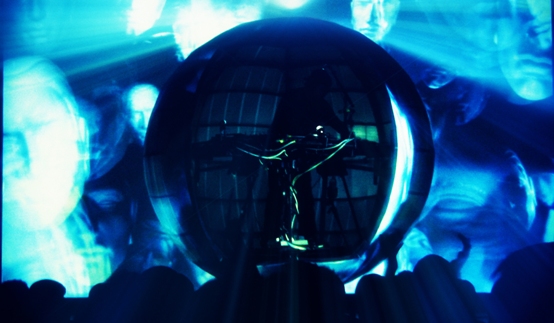 DJ Shadow is widely considered as a prominent figure in the development of experimental and instrumental hip hop. His debut album Endtroducing got him on the map, and also in the Guiness Book of World Records for the "First Completely Sampled Album" in 2001. Shadow is also a producer, and has produced tracks for the Mo' Wax team featuring the likes of Thom Yorke (Radiohead), Richard Ashcroft (the Verve), and Mike D (Beastie Boys). After releasing several more successful albums with elite rappers such as: Keak Da Sneak, E-40, and Q-Tip (Tribe Called Quest) and a David Letterman performance, Shadow opened his own web store www.showDJShadow.com for fans to get his freshest tracks. Last year, Shadow became involved in the video game industry with DJ Hero, which features Shadow as a playable character and several of his tracks. While currently working on his new album, which he calls a "return to form," during a gig in Antwerp this summer, he stated that it's not quite ready yet, but he will keep working on it to have it ready for future tours.
Fans can be getting the first look at his new projects. Whether you get your tickets through Ticketmaster, at Twist & Shout in Denver, or at the venue itself, this will be a gig that's not to be missed. As always, you can buy tickets, add comments, and upload photos at the DJShadow.com/Tour show pages, and on the DJ Shadow iPhone App. Just click on the show you are attending (or the show you plan to attend). The comments and photos on the DJShadow.com show pages sync in real-time with the iPhone App!
For those of you on Twitter: Shadow has been tweeting from the road, so be sure to follow him: Twitter.com/DJShadow

See you there on the 21st!