Don't The Air Taste Sweet?: Marc Cohn's New Zest for Life
These days, Marc Cohn has something to sing about. That may not sound so remarkable since you would naturally expect a singer/songwriter to have something to say. But this 1991 Grammy Award winner for Best New Artist had been facing a severe dry spell. Many writers (no matter if they write songs or books) often face the terror of the blank page. But this fallow period when nothing seemed to gel even when Cohn tried to force the muse had lasted for months, stretching ultimately into a year and then another. Then thinking that if he engaged with his audience, new material might come, Cohn mounted a month-long intensive tour.
On a warm August night in 2005 in Denver, fate stepped in. Marc Cohn was shot in the head during a failed carjacking and the worry over lack of creative output in his life seemed trivial. People go blind with a shot to the temple as he had; some suffer brain damage; others die. Cohn walked out of the ER the next day and went back home to New York. As he recovered, he watched the awful devastation that happened in New Orleans when Hurricane Katrina hit.
Experiencing something that Cohn had and being able to walk away from it, relatively unscathed, and then to watch other people suffering so much is bound to raise questions about meaning. Then something wonderful happened. Among the many get well wishes Cohn received, one started a cascade of creative flow.
"I got an email from old songwriting partner who is now an elementary school teacher," Cohn said in a recent phone interview. "He wrote me: Maybe life was curious to see what you would do with the gift of being left alive." The floodgates of creativity opened and washed fresh new ideas into Cohn that were bursting to take form.
"I had been trying so hard to will my writing to come back that it was an incredible release and catharsis to have it come back without me expecting it to," he said. "Although I have to say that there were a lot of friends after I got shot who would say to me, 'I guess you've got a lot to write about.' It's funny. That never occurred to me initially, not in a conscious level. But I do think from the moment this happened, I was already writing."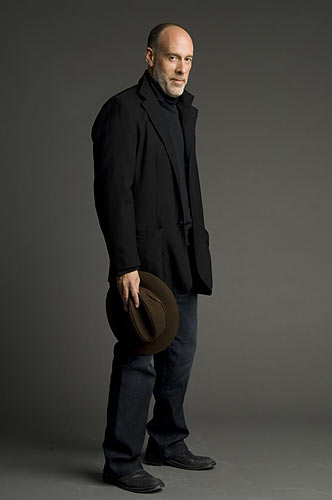 Michael Silverstone, his former songwriting partner, launched the first song written for Cohn's new album, Join the Parade.  "Live Out the String," which Cohn co-credits with Silverstone, was number six in the ten song lineup on the CD. It's a song of thankfulness and awe, done to a rocking beat.
"That was the beginning of the writing coming back," Cohn said. Though he admits that he knew intellectually that he was grateful to be alive and that there was some deeper meaning behind his experience, he says, "Good songs aren't about intellectual ideas."
He also remembered a line that Rick Bragg had written about "dancing back from the grave." This is also a very unique characteristic of New Orleans funerals. While the mourners pace through the streets in a slow march, they come back from the cemetery dancing, glad their loved ones have gone to Glory. "It applied not only to me but to New Orleans," Cohn said, meaning that the city was dancing back from the grave as he was. "And this just seemed to be happening over and over and over, after years of me not getting a sign from anywhere.  Now, you could argue because I was in a very vulnerable sort of scary space I was open to all of these things, and I think that was probably true. I think there's great poetry flying around all the time. But I wasn't open to it until these two events [Silverstone and Bragg's words] and all of a sudden I couldn't stop the ideas from coming. These came so quickly and so forcefully that I couldn't even stop them. I had another record in a few months."
None of the songs on this album are maudlin. They are all uplifting and hopeful. The quirky love song that begins the CD, "Listening to Levon," sets the tone. It's about this young man who gets distracted kissing his girlfriend because he's listening to The Band on the radio. It's about not quite being present because of the music. "To me that was an interesting opener because it was chronologically the beginning of my story, "Cohn said, "being a young boy falling in love with women and with music at the same time. And then the record obviously ends quite a bit later." The rest of the songs are very much about being present and experiencing the joy of music and life.
"Dance Back from the Grave," "Join The Parade," and "My Sanctuary," are most obviously about New Orleans, but they are also about Cohn. These and others like "Live Out the String" and "Life Goes On" speak to us all about life with a big L and being very present in the moment because when you are, there is always gratitude and relationships (with people, with nature, with the Divine) become very important. There is a connection in the moment. And, for Marc Cohn, his moment of connection has produced a gift for all of us, a hymn to living life with joy.
The miracle of this burst of creativity and the production of this album is all the more remarkable because the muse is now mute. "And then it stopped again," Cohn said. "Basically, I was given these ten songs. I think I wrot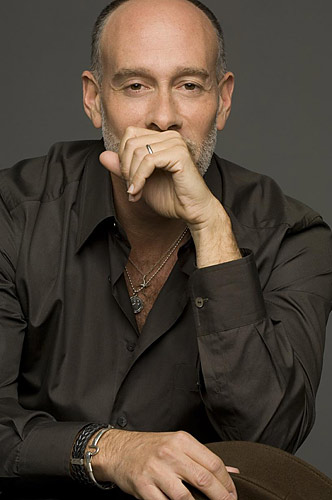 e a few more than are actually on the record. I haven't written for months, just a couple of ideas here and there."
This may only be temporary. Cohn does admit that he self-edits more than he did when he was younger and will discard ideas before they ever make it to a guitar or piano. Maybe his long dry spell was because he was waiting for a good idea. Then again, maybe Silverstone was right. Maybe he was given life to encourage us all to join the parade of life.
Currently, Marc Cohn is touring all over the country in support of Join the Parade. Later this summer, he plans a very special trip to New Orleans that isn't concert related. "I'm hoping that my son and I will go and do a little work down there, maybe building some homes."
It sounds like Marc Cohn is joining the parade wholeheartedly. As he sings in "Live Out the String," "Don't the air taste sweet?"