DOUG BENSON at the Boulder Theater
Submitted by mike on Tue, 05/10/2011 - 01:43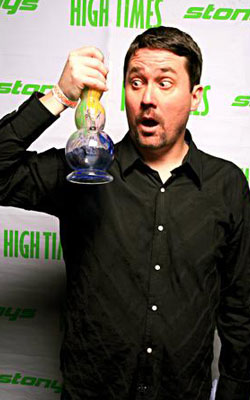 Square Peg is proud to present Doug Benson – Baked On Stage Tour at the Boulder Theater on Tuesday, September 20, 2011.
American stand-up comedian Doug Benson's biggest passions are movies and marijuana, and a great deal of comedy is based on each of them -- from his film, Super High Me to his regular "I Love Movies" podcast. A regular contributor to VH1 series like Best Week Ever (where he plays the "Pop Culture Bachelor"), Benson's humor is rooted in deadpan absurdity. His silliness sometimes masks deconstructionist intelligence in his act, meaning his comedy is often way smarter than you might initially realize. Also, he's hilarious.
-
DOUG BENSON
Baked On Stage Tour!
Tickets On Sale This Friday, 05.13 at 4:20 PM!!
www.bouldertheater.com - 303.786.7030