Down & Derby Don Cornelius Soul Train Tribute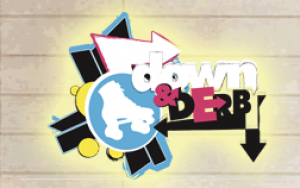 Denver's one and only monthly roller disco party is bringin' the soul back with a 4/20 tribute to the legendary
Soul Train
host,
Don Cornelius
. MTV's Made is filming live at the party, and the suggested dress is soul and flower power, with Don-inspired snazzy suits, ascot knots, and afros with paisley bows.
Winners of the Soul Train Line Couple Skate competition will receive Doc Martins from Fashionation customized into roller skates courtesy of
Derbyville
South Broadway. Las Vegas soul DJs The Get Back are spinning funky soul grooves like they've been doing for ten years at their downtown Las Vegas show.
Down & Derby
may have been inspired by the storied Roxy roller skating party in New York City, but its concept truly pays homage to the classic 1970's roller disco by tapping into memories of childhood skating parties. Happening every third Friday of the month, D&D has been filmed for Real World MTV and the E! Network series Girls Next Door, as well as being featured in NY Times, LA Times, 303 Magazine, Westword, and Denver Post. D&D has been produced across the country in Los Angeles, San Diego, San Francisco, New York, Pittsburg, Boston, Denver, Las Vegas, St Louis, and Austin, and for festivals like SXSW and Coachella.