DSO 2011 Spring Tour Announcement
Submitted by mike on Thu, 02/03/2011 - 23:41
Into The Sun Tour - Vote for Encore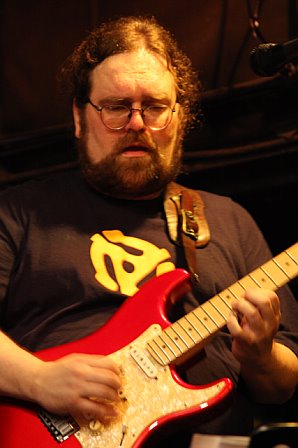 DSO charges 'Into The Sun' in April starting out at Irving Plaza in NY on April 29th by celebrating the 40th Anniversary of the Grateful Dead's final Fillmore East performance. To mark this occasion we will recreate the 4/29/71 show in its entirety. This monster show has been released as "Ladies and Gentlemen, the Grateful Dead" and was the last time that Bill Graham Presented the Dead at the Fillmore. After that epic kick-off we will drop into venues all over the northeast including The Electric Factory in Philly, a first time gig at The Oneonta Theatre in Oneonta, NY, Hampton Casino Ballroom, a rare 'Acoustic' show on 5/15 at the Flying Monkey, a tour closing two-nights at Mighty High Mountain Fest and more!
For the entire tour we will be taking votes from fans for our closing song of the night. Visit our TOUR PAGE for more details and to cast your vote for Filler/Encore. Everyone who votes will be entered to win a pair of tickets to the show they vote on. Let us hear from you!
Continuing The Tradition
We are excited to announce that we will be playing a Black Tie-Dye Ball benefit for the Rex Foundation on Thursday, April 7 at the Great American Music Hall in San Francisco. If you are in the Bay Area, mark your calendar for this special event...there will be more info to follow regarding how you can support the cause by purchasing premium tickets that will include a pre-party and an opportunity to be there for Dark Star Orchestra's soundcheck. For more info on The Rex Foundation, check out www.rexfoundation.org.
Southbound With Four Winds To Follow
Our Southbound Winter Tour continues to roll on as we make our way into Atlanta and Charlotte this weekend. From there we close out the tour with stops in Birmingham, Jacksonville, Orlando, Delray Beach and Tampa.
The Four Winds that blow us home will take us back on the road in March and April with a tour spanning the east and West Coast with a new show just announced on April 16th at the Aggie Theater in Fort Collins, CO.
Check out the TOUR PAGE for more details.
---
TOUR DATES:

DATE
VENUE
CITY
DSO TICKETS
Southbound Winter Tour
2/3

Carolina Theatre

Greensboro, NC

2/4

Variety Playhouse

Atlanta, GA

2/5

Neighborhood Theatre

Charlotte, NC

2/7

Workplay

Birmingham, AL

2/9

Freebird Live

Jacksonville, FL

2/10

Plaza Theatre

Orlando, FL

2/11

Garlic Fest

Delray Beach, FL

2/12

Ferguson Hall

Tampa, FL

TICKETS

Four Winds Tour
03/04

The National

Richmond, VA

TICKETS

03/05

Tarrytown Music Hall

Tarrytown, NY

03/06

The Sovereign

Reading, PA

TICKETS

03/08

Mexicali Blues

Teaneck, NJ

TICKETS

03/09

Union County Performing Arts Center

Rahway, NJ

TICKETS

03/10

The State Theatre

Falls Church, VA

TICKETS

03/11

Maryland Theatre

Hagerstown, MD

TICKETS

03/12

Town Hall

Buffalo, NY

TICKETS

03/30

Mt Baker Theater

Bellingham, WA

03/31

The Showbox

Seattle, WA

04/01

Crystal Ballroom

Portland, OR

04/02

McDonald Theater

Eugene, OR

TICKETS

04/04

Arcata Theater

Arcata, CA

TICKETS

04/06

Catalyst

Santa Cruz, CA

04/07

Great American Music Hall

San Francisco, CA

04/08

Great American Music Hall

San Francisco, CA

04/09

Great American Music Hall

San Francisco, CA

04/10

Knitting Factory

Reno, NV

TICKETS

04/13

Belly-Up

Aspen, CO

TICKETS

04/14

Boulder Theater

Boulder, CO

TICKETS

04/15

Boulder Theater

Boulder, CO

TICKETS

04/16

The Aggie

Ft Collins, CO

TICKETS

Just Announced...Into The Sun Tour
04/29

Irving Plaza

New York, NY

TICKETS

04/30

McCarter Theater

Princeton, NJ

TICKETS

05/01

Toad's Place

New Haven, CT

TICKETS

05/04

Lupo's Heartbreak Hotel

Providence, RI

TICKETS

05/05

Theatre at Westbury

Westbury, NY

05/07

Oneonta Theatre

Oneonta, NY

TICKETS

05/09

Higher Ground

Burlington, VT

05/10

Higher Ground

Burlington, VT

05/12

House of Blues

Boston, MA

05/13

Colonial Theater

Keene, NH

TICKETS

05/14

Hampton Beach Casino

Hampton Beach, NH

TICKETS

05/15

Flying Monkey

Plymouth, NH

05/18

Whitaker Center

Harrisburg, PA

TICKETS

05/20

Mighty High Mountain Fest

Tuxedo, NY

TICKETS

05/21

Mighty High Mountain Fest

Tuxedo, NY

TICKETS

Summer
06/05

Wakarusa

Ozark, AR