DSO Four Winds Tour Starts Tomorrow, Gratefulfest 11
Submitted by mike on Fri, 03/04/2011 - 04:46
Starting at The National in Richmond, VA tomorrow Dark Star Orchestra will take a lap around the east coast with stops in Tarrytown, NY, Reading, PA, a special Acoustic show at Mexicali Blues, their 1st performance at Union County Arts Center in Rahway, NJ, stops in Falls Church, VA, Hagerstown, MD and closing out with a show at the Town Ballroom in Buffalo, NY. Along the way band members will be sharing their touring adventures on their BLOG.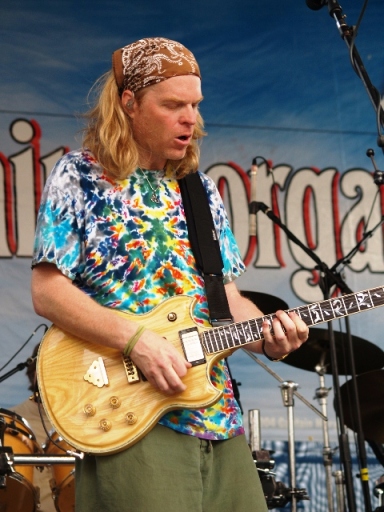 After a few weeks off they ride the wind out to the west coast to start the second leg of the Four Winds Tour. Starting in the great Northwest at the Mt Baker Theater in Bellingham, WA DSO will cruise south stopping off in Seattle, Portland, and Eugene before heading into California for shows in Arcata, Santa Cruz and three nights in San Francisco. Thursday April 7th, the first of three nights in San Fran, they be our Black Tie Dye Ball to benefit The Rex Foundation. There will be packages available that will include a pre-show and sound check party with the band. More details coming soon. After the long weekend in San Fran, DSO closes out their tour with stops in Reno, NV and a Colorado run that will include Aspen, 2 nights in Boulder and the tour closer in Fort Collins.
Check out their TOUR DATES PAGE for complete details.
Gratefulfest 11
DSO is stoked to announce that we will be returning to Nelson's Ledges Quarry Park in Garrettsville, Ohio to Celebrate the 11th annual Gratefulfest....July 1st-4th....3 full nights of DSO....more info coming soon.
You Gotta Wear Shades
The Into The Sun Tour starts April 29th at Irving Plaza in NYC with a special recreation of the famed Grateful Dead set from 4/29/71 at the Fillmore east on the 40th anniversary of the show. DSO has just added May 17th at the Sherman Theatre in Stroudsburg, PA. The rest of the tour includes stops in Providence, Philadelphia, Burlington, Boston, an acoustic show in Plymouth, NH and two nights at Mighty High Mountain Fest to close out the tour. Visit their TOUR DATES PAGE for the full schedule.
For every show on the Into The Sun Tour DSO will be giving fans the chance to vote on the song we will play for their Encore/Filler for every show. Head over to the TOUR DATES PAGE to find the ballots for each show and be entered for a chance to win a pair of tickets for the show you vote on.