DSO @ Gratefulfest 10 for the 4th of July
Submitted by press on Sat, 06/27/2009 - 03:05
Grateful for Gratefulfest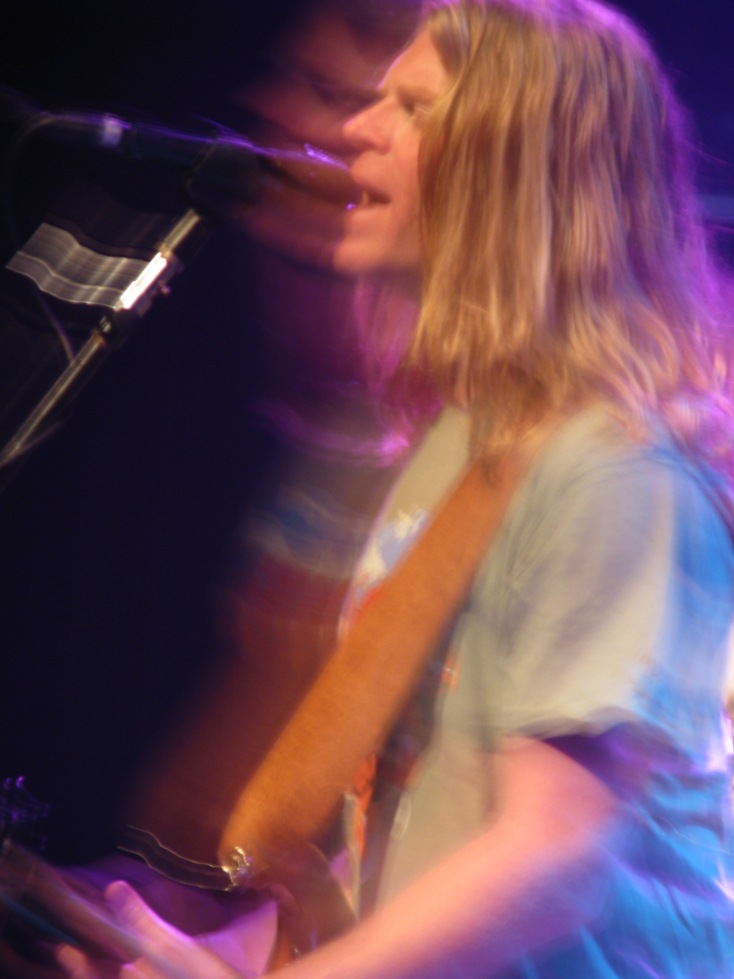 10 years strong, Gratefulfest is celebrating their decade anniversary with another 3 nights of Dark Star Orchestra and special guests Keller Williams, New Riders of the Purple Sage, Steve Kimock Crazy Engine, JGB, The Donna Jean Godchaux Band with Jeff Mattson, Jemimah Puddleduck, BoomBox, David Gans and many more! Plus, 4th of July fireworks, The Ohio Burn Unit and many other crazy happenings.
In case you have been living under a rock, Gratefulfest is held Friday, July 3 - Sunday, July 5 at the beautiful Nelson Ledges Quarry Park in Garrettsville, OH. This is one you don't want to miss! Click HERE for the event schedule and more details.
Join The Caravan
We are excited to announce that, for the third successive year, DSO will do a month-long Rex Caravan Tour, this time covering ground from Washington State to Southern California. $1 of every ticket sold will be contributed to the Rex Foundation. Also, a Black Tie-Dye Ball celebration will be held on Friday, September 25th at the Crystal Ballroom in Portland, Oregon. There will be a special pre-party reception with more details to follow. Join us in helping to further the Grateful Dead's legacy of giving.
Click HERE to see the complete DSO tour schedule.
Sunshine Daydream
East coast, the Rockies and a handful of places in between - no matter where you are, odds are that DSO has you covered this summer!
Our summer tour will kick off with the legendary Gratefulfest followed by an exciting run of east coast dates. We make up for Mother Nature on 7/7 at Celebrate Virginia Central ParkAll Good Festival
We will follow that up with a northeast swing, including a run of shows with our friend Keller Williams before we head to Gathering of the Vibes to simultaneously kick off their festival and end the first leg of our summer tour. After a few weeks off the road the band will head to the mountains to close out the summer with shows from Denver to Montana. Click HERE for the full schedule. with an "All Good Bonus". Bring your All Good Festival ticket to the show and receive free admission. That will kick off a big week of shows ending on Sunday at the where we will be joined by a surprise special guest...
--
07/03
Gratefulfest
Garretsville, OH
TICKETS
07/04
Gratefulfest
Garretsville, OH
TICKETS
07/05
Gratefulfest
Garretsville, OH
TICKETS
07/07
Celebrate Virginia Central Park
Fredericksburg, VA
TICKETS
07/09
Bottle and Cork
Dewey Beach, DE
TICKETS
07/10
Hilton Atlantic City
Atlantic City, NJ
 
07/11
Governor's Island +
New York, NY
TICKETS
07/12
All Good Music Festival
Masontown WV
TICKETS
07/15
Veteran's Park Amphitheater
Springfield, OH
 
07/16
Artpark +
Lewiston, NY
 
07/17
Saranac Brewery +
Utica, NY
TICKETS
07/18
Vasa Park +
Hackettstown, NJ
TICKETS
07/20
Lupos
Providence, RI
TICKETS
07/22
Colonial Theatre
Pittsfield, MA
TICKETS
07/23
Gathering of the Vibes
Bridgeport, CT
 
08/07
Dancin' in the Streets
Denver, CO
TICKETS
08/08
Dancin' in the Streets
Denver, CO
TICKETS
08/09
Dancin' in the Streets
Denver, CO
TICKETS
08/10
Strings in the Mountains
Steamboat Springs, CO
TICKETS
08/12
Spud Drive-In +
Driggs, ID
TICKETS
08/13
Emerson Theater
Bozeman, MT
TICKETS
08/14
Geothermal Jerry Bash
Lolo, MT
TICKETS
08/15
Geothermal Jerry Bash
Lolo, MT
TICKETS
Rex Caravan Fall Tour
09/24
The Showbox at the Market
Seattle, WA
TICKETS
09/25
Crystal Ballroom
Portland, OR
 
09/26
Crystal Ballroom
Portland, OR
 
09/29
Grand Sierra Resort
Reno, NV
TICKETS
10/01
Senator Theatre
Chico, CA
TICKETS
10/02
The Fillmore
San Francisco, CA
 
10/03
The Fillmore
San Francisco, CA
 
10/04
The Fillmore
San Francisco, CA
 
10/09
Music Box at Henry Fonda Theatre
Hollywood, CA
TICKETS
10/10
Wave House
San Diego, CA
 
10/14
The Depot
Salt Lake City, UT
 
10/15
The Depot
Salt Lake City, UT
 
01/03-01/08/2010
Jam Cruise 8
Caribbean, OC
 
+ w/ Keller Williams