DSO News & Spring 2010 Tour Dates
Submitted by press on Mon, 04/05/2010 - 18:37
Gratefulfest Artist Additions
Nelsons Ledges has just announced a great lineup of artists joining us for 4th of July weekend. There will be 2 special performances by Keller Williams. One is Keller & the Keels do Deadgrass & more plus a Keller solo dance set! There will also be sets from: New Riders of the Purple Sage, Peter Rowan's Bluegrass Band, JGB, Emmitt-Nershi Band, Moonalice, Steve Kimock Crazy Engine, Jemimah Puddleduck, Donna Jean Godchaux Band, Boombox, David Gans, DJ Harry, Rumor Has It and Ekoostik Hookah projects- Katz & Jammers and The Spikedrivers.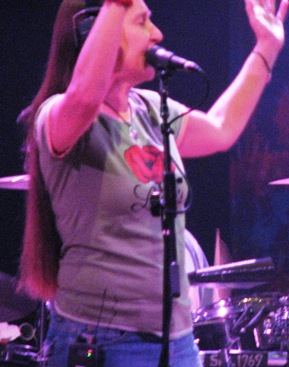 These bands will join us as we play three nights during the weekend of July 2-5. Visit NLQP.com for more details.
--
One Way Or Another...
April brings the band back to the mountains for another great run out west. The tour begins with stops in Aspen and Avon before holding down the Boulder Theater for Friday and Saturday night. From there its off to Northern California for two nights at the Mystic Theater before heading to the northwest for shows in Portland, Seattle, Olympia and Ashland. 4/20 finds the band back in CA at the Eureka Theater. Then its off to Reno before swinging into San Fran for a weekend at the Regency Ballroom. The last leg of the tour winds south through California stopping off in Modesto, Los Angeles, Santa Ana before wrapping up with 2 nights at the Belly Up in Solona Beach.
Our friend Stu Allen will be joining us for this tour starting April 7th. A native of Louisville, Kentucky, Stu joined Melvin Seals & JGB in June 2004 and appears on the 'Keepers of the Flame' album. In the early 1990's, he co-founded the Minnesota-based acoustic-electric jam band, Blue Man Jive. In addition, he is a founding member of The Jones Gang, Minneapolis' premier Grateful Dead tribute band, to which he still lends his talents. A resident of San Francisco, Stu continues to explore, experiment, create, and recreate, within a variety of musical styles. He can't wait to join us on the road and come and play for you folks.
Ticket info and more details available on our Tour Dates Page.
--
Summer's Here and the Time is Right...
The first leg of our summer tour is locked in and we are excited to share our plans with you. Kicking off in Minnesota and cruising through the mid-west with stops in Iowa and Illinois before hitting Summerfest for the annual street fest where there will be plenty of dancin' in the streets. From there we head to our annual celebration at Nelson's Ledges where we will celebrate 4th of July weekend (July 2-3-4) with Gratefulfest 11 and will be joined by Keller Williams, New Riders of the Purple Sage, Peter Rowan's Bluegrass Band, JGB, Emmit-Nershi Band and more! Follow that up with a headlining spot at All Good's Thursday Throwdown and a return to the annual Gathering of the Vibes. Summer is looking pretty sweet.
Visit our Tour Dates Page for more info.