DSO NYE Update, Winter Tour & More
Submitted by press on Wed, 11/17/2010 - 05:17
DSO will close out 2010 in style at The Klein Auditorium - Bridgeport, CT December 30th and 31st 2010. On 12/31 Dark Star Orchestra will be Recreating the Legendary 'Live at the Cow Palace' show from 12/31/76 plus DSO will kick off the evening with a rare acoustic set. You will not want to miss this one!! GA tix include admission, party favors and champagne toast. Limited VIP packages are available and include premium reserved seating, access to a private VIP bar, exclusive show poster, party favors, and a champagne toast.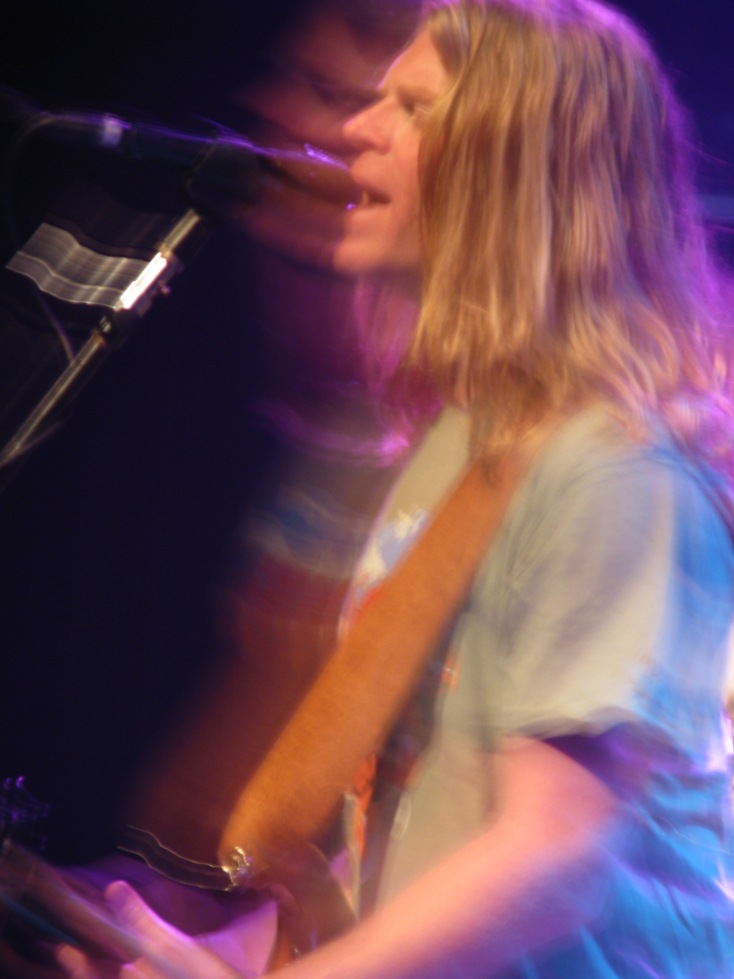 Click HERE for GA NYE tix
Click HERE for VIP NYE tix
On 12/30 Dark Star Orchestra will be performing 3 sets kicking things off with a special Terrapin Nation set. Click HERE to get your tickets today...
Discounted hotel rooms are available for the 12/30-31 shows. For rooms please call the Holiday Inn in Bridgeport, CT at 203.334.1234 and ask them for the FTC rate of $79, this is a special rate set up w The Klein for the DSO New Year's shows.
12/28 - Wellmont Theatre - Montclair, NJ - TICKETS
12/29 - Penn's Peak - Jim Thorpe, PA - TICKETS

-
Back to the West Coast
Starting on 'Black Friday' DSO will kick off their inaugural 'From A City Near You Tour' back where it all began in San Francisco. On each night of the tour the band will recreate a Grateful Dead show originally performed at a location near the venue. With this tour taking place mostly on the west coast, rich with Grateful Dead history, every night will be a chance to relive a legendary show. We are delighted to announce that in San Francisco our old friend David Gans will be making special appearances in between sets.
After two nights in San Francisco to open the tour there will be stops in Sacramento, Crystal Bay, NV, Anaheim, L.A., Las Vegas, 2 nights in San Diego before heading east to Tempe and Flagstaff, AZ Salt Lake City and a tour closer in Denver.
Check out our TOUR DATES PAGE for complete details.
-
Southbound Winter Tour
Riding into 2011 DSO will kick off the year with a massive Winter tour heading south from the mid-west to Florida. The opening weekend takes us from Des Moines, IA to Milwaukee, WI and Chicago, Il. From there its on to a Monday night stop in Urbana IL then a hump day show in the 'Motor City' and two nights in OH with stops in Cleveland and Columbus before heading to the 'Hoosier State' for a stop in Indianapolis. Then it's on to the southern stops with shows in Charleston, Greensboro, Atlanta, Charlotte, Jacksonville, Orlando, Delray Beach and Tampa.
Hope you can join in the fun along the way!
Visit our TOUR DATES PAGE for complete details.
-
DATE
VENUE
CITY
DSO TICKETS
From a City Near You Tour
11/26

Regency Ballroom

San Francisco, CA

11/27

Regency Ballroom

San Francisco, CA

11/28

Crest Theater

Sacramento, CA

TICKETS

11/30

Crystal Bay Club Casino

Crystal Bay, NV

TICKETS

12/2

The Grove

Anaheim, CA

12/3

El Rey Theatre

Los Angeles, CA

TICKETS

12/4

Hard Rock Cafe Vegas

Las Vegas, NV

TICKETS

12/5

Belly Up Tavern

Solona Beach, CA

TICKETS

12/6

Belly Up Tavern

Solona Beach, CA

TICKETS

12/8

Marquee Theater

Tempe, AZ

TICKETS

12/9

Orpheum Theater

Flagstaff, AZ

TICKETS

12/10

The Depot

Salt Lake City, UT

TICKETS

12/11

Fillmore Auditorium

Denver, CO

TICKETS

New Year's Run
12/28

Wellmont Theatre

Montclair, NJ

12/29

Penn's Peak

Jim Thorpe, PA

TICKETS

12/30

The Klein

Bridgeport, CT

TICKETS

12/30

The Klein

Bridgeport, CT

TICKETS

Just Announced - Southbound Winter Tour
1/20

Val Air Ballroom

Des Moines, IA

1/21

Pabst Theater

Milwaukee, WI

TICKETS

1/22

Vic Theater

Chicago, IL

TICKETS

1/24

The Canopy Club

Urbana, IL

1/26

Majestic Theatre

Detroit, MI

1/27

House of Blues Cleveland

Cleveland, OH

1/28

Newport Music Hall

Columbus, OH

TICKETS

1/29

Egyptian Room at Old National Centre

Indianapolis, IN

TICKETS

2/2

Music Farm

Charleston, SC

2/3

Carolina Theatre

Greensboro, NC

TICKETS

2/4

Variety Playhouse

Atlanta, GA

TICKETS

2/5

Neighborhood Theatre

Charlotte, NC

2/9

Freebird Live

Jacksonville, FL

TICKETS

2/10

The Plaza Live

Orlando, FL

2/11

Garlic Fest

Delray Beach, FL

2/12

Ferguson Hall

Tampa, FL