DSO Winter Tour Begins 1/20, Free Downloads
Submitted by mike on Thu, 01/20/2011 - 02:54
Iowa->Tampa...We've Got You Covered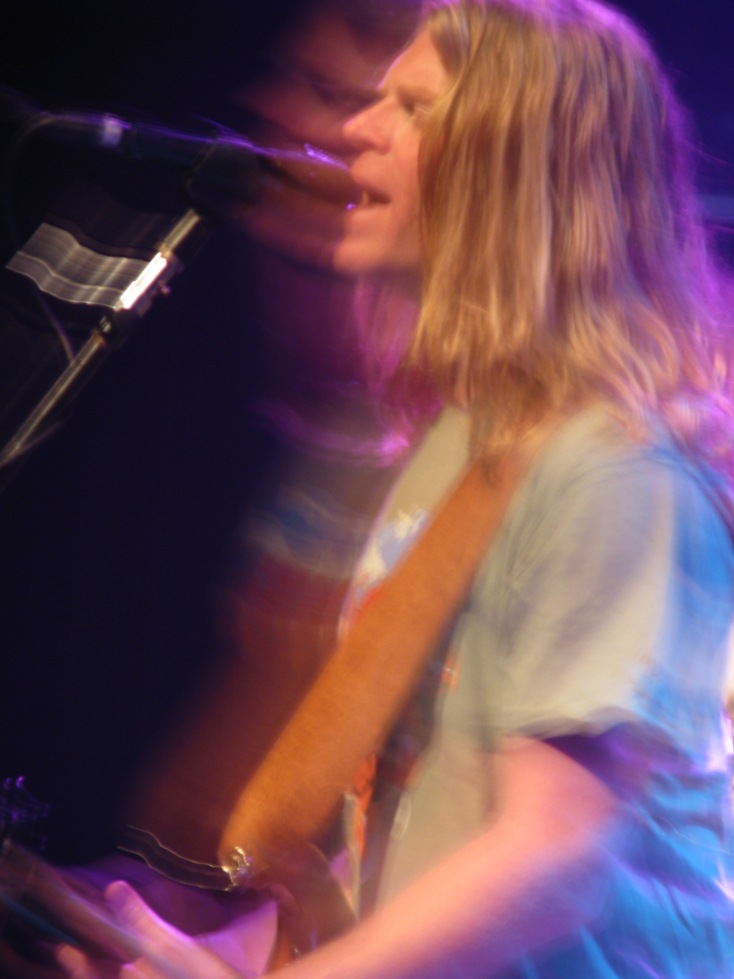 Fresh off an incredible New Years Run and a few weeks of rest the band is ready to kick off 2011 starting out in the mid-west. We will start out in Des Moines, IA Thursday and stop off in Milwaukee and Chicago the first weekend. From there it's off to Urbana, IL, Detroit and Cleveland before closing off the week in Columbus, OH and Indianapolis. Then the bus heads south to warmer climates for the second half of the tour. First stop is Busters in Lexington, KY before dropping in to the Music Farm in Charleston, SC and Carolina Theatre in Greensboro, NC. After that it's on to Atlanta Friday Feb 4th and Charlotte on the 5th before the last week of the tour. The final run of shows takes us from Birmingham to Jacksonville, Orlando, Del Ray Beach and Tampa, FL.
Hope you can jump aboard our Southbound Train!
Visit our Tour Dates Page for tickets and more info.
--
Free Love
Starting today we will offer a free download of a song from our digital catalog once a week on our web site. We will be digging deep into our vaults to bring you something new and different each week.
Head to our website now to check out this weeks free track
--
DSOtix = Free Mix
Heading out to a show on the Southbound Winter Tour? Four Winds Tour? Buy your ticket from our Fanclub Ticketing site and you will receive a link to download a free sampler of songs from 2010 shows.
Also, please support our favorite philanthropy, The Rex Foundation, by contributing what you can during the ticket buying process.
Click HERE to visit our fanclub ticketing page.
--
TOUR DATES

DATE
VENUE
CITY
DSO TICKETS
Southbound Winter Tour
1/20

Val Air Ballroom

Des Moines, IA

1/21

Pabst Theater

Milwaukee, WI

1/22

Vic Theater

Chicago, IL

TICKETS

1/24

The Canopy Club

Urbana, IL

1/26

Majestic Theatre

Detroit, MI

TICKETS

1/27

House of Blues Cleveland

Cleveland, OH

1/28

Newport Music Hall

Columbus, OH

TICKETS

1/29

Egyptian Room at Old National Centre

Indianapolis, IN

TICKETS

1/31

Busters

Lexington, KY

TICKETS

2/2

Music Farm

Charleston, SC

TICKETS

2/3

Carolina Theatre

Greensboro, NC

TICKETS

2/4

Variety Playhouse

Atlanta, GA

TICKETS

2/5

Neighborhood Theatre

Charlotte, NC

TICKETS

2/7

Workplay

Birmingham, AL

TICKETS

2/9

Freebird Live

Jacksonville, FL

TICKETS

2/10

Plaza Theatre

Orlando, FL

TICKETS

2/11

Garlic Fest

Delray Beach, FL

2/12

Ferguson Hall

Tampa, FL

TICKETS

Four Winds Tour
03/04

The National

Richmond, VA

TICKETS

03/05

Tarrytown Music Hall

Tarrytown, NY

03/06

The Sovereign

Reading, PA

TICKETS

03/08

Mexicali Blues

Teaneck, NJ

TICKETS

03/09

Union County Performing Arts Center

Rahway, NJ

TICKETS

03/10

The State Theatre

Falls Church, VA

TICKETS

03/11

Maryland Theatre

Hagerstown, MD

TICKETS

03/12

Town Hall

Buffalo, NY

TICKETS

03/30

Mt Baker Theater

Bellingham, WA

TICKETS

03/31

The Showbox

Seattle, WA

04/01

Crystal Ballroom

Portland, OR

04/02

McDonald Theater

Eugene, OR

TICKETS

04/04

Arcata Theater

Arcata, CA

TICKETS

04/06

Catalyst

Santa Cruz, CA

04/07

Great American Music Hall

San Francisco, CA

04/08

Great American Music Hall

San Francisco, CA

04/09

Great American Music Hall

San Francisco, CA

04/10

Knitting Factory

Reno, NV

TICKETS

04/13

Belly-Up

Aspen, CO

TICKETS

04/14

Boulder Theater

Boulder, CO

TICKETS

04/15

Boulder Theater

Boulder, CO

TICKETS