Dumpstaphunk's New Album "Dirty Word" + Jazz Fest 2013 Shows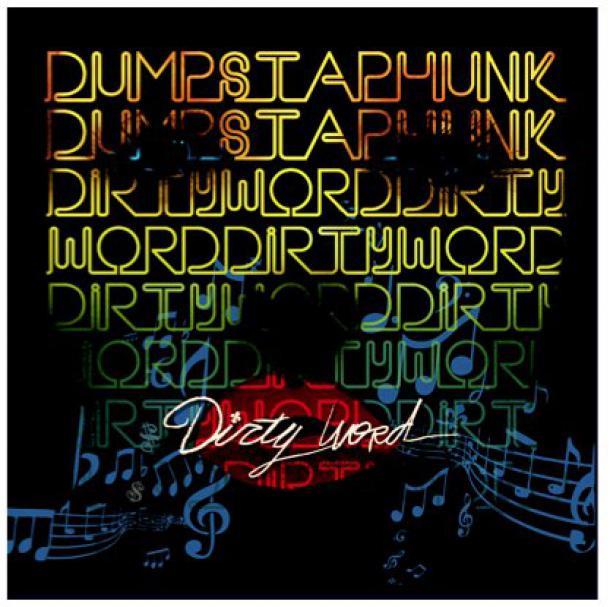 To celebrate the 10th Anniversary of Dumpstaphunk, New Orleans' heavyweight funk collective featuring Ivan Neville, Nick Daniels, Tony Hall, Ian Neville and Nikki Glaspie will showcase music from their new full-length studio album, Dirty Word (Louisiana Red Hot Records, June 2013), at several shows during the New Orleans Jazz & Heritage Festival -- including at a special "hometown album preview" in-store performance at Louisiana Music Factory on Wednesday, May 1, 2013 at 6 pm. Review copies of Dirty Word will be available in two weeks, and onsite at Jazz Fest.

What initially started out as a side project with some of New Orleans' buzziest players, Dumpstaphunk has become a stalwart touring act ever since they first stepped onto the Gentilly Stage as a group in 2003. Press accolades for the band have ranged from the New York Times hailing in 2007, "Dumpstaphunk is the best funk band from New Orleans right now," to Jambase saying, "Dumpstaphunk remains synonymous with New Orleans and anyone from NOLA would be proud to call this their official band."

Dumpstaphunk's third studio release since they became a full-time project in 2006, Dirty Word offers a fresh take on blues, gospel, second-line, R&B and rock n' roll, with special guest appearances by Trombone Shorty, Rebirth Brass Band, Skerik, Grooveline Horns, Art Neville, Ani DiFranco and Flea of the Red Hot Chili Peppers. Dirty Word also marks the studio debut of new drummer Nikki Glaspie, a staple presence at Dumpstaphunk's live shows since she joined the ensemble in 2011.

Prior to Jazz Fest, Gambit Weekly's 25th Annual "Big Easy Awards" will present Dumpstaphunk with the "Ambassador of Entertainment" award, honoring the band for championing New Orleans music, culture and charity to new audiences nationwide. The "Big Easy Awards" ceremony will be held on Monday, April 22, 2013 at Harrah's New Orleans Hotel and Casino.

Don't miss Dumpstaphunk as they headline several premier NOLA venues during Jazz Fest! Please see the updated show schedule listed below:

*Friday, April 26 @ Howlin' Wolf (Parliament Funkadelic Cover Set)
-Set Time: 11:30 pm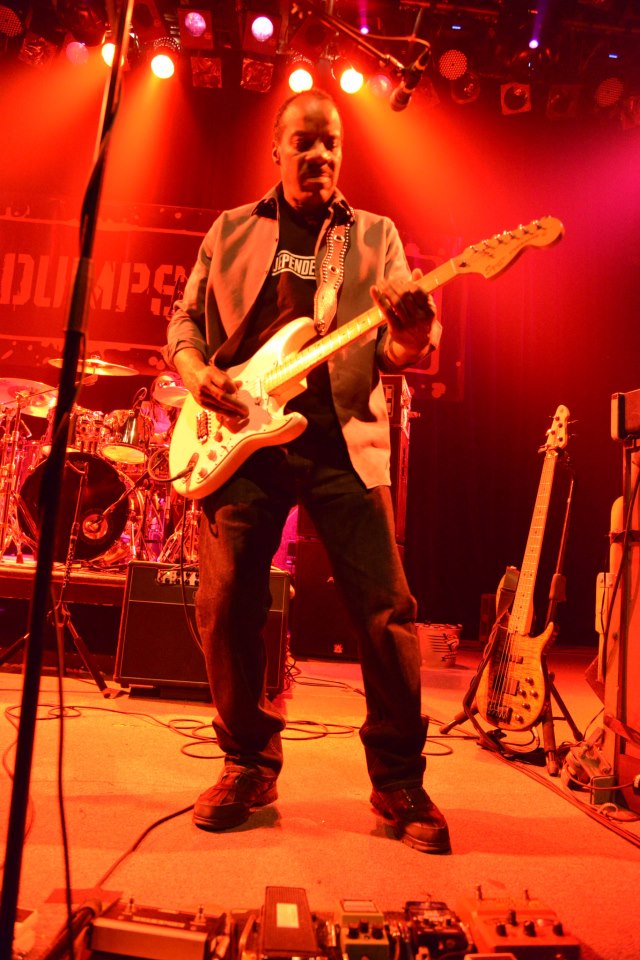 *Saturday, April 27 @ Gentilly Stage (Festival Fairgrounds)
-Set Time: 3:35 pm - 4:40 pm

*Saturday, April 27 @ The Maison
-Set Time: 11 pm

*Monday, April 29 @ Tipitina's (Instruments A Comin' Benefit)
-All day event with Dumpstaphunk, Galactic, Anders Osborne, New Orleans Suspects, Big Sam's Funky Nation, and many others.

*Wednesday, May 1 @ Louisiana Music Factory
-New Album, Dirty Word, Preview Event
-Set Time: 6 pm

*Sunday, May 5 @ Tipitina's Uptown
-10th Anniversary Celebration w/ Special Guest Horns: Natalie Cressman and Jennifer Hartswick of the Trey Anastasio Band, and Skerik. Support acts will include The Pimps of Joytime and DJ Quickie Mart.
-Set Time: 11 pm

About Dumpstaphunk
A decade evolved from their debut at 2003's New Orleans Jazz & Heritage Festival, Dumpstaphunk offers fans an unforgettable live experience steeped in the Big Easy tradition of a good time. The quintet features Ivan Neville on vocals, B3 and Clav, the double bass attack and soulful voices of Tony Hall and Nick Daniels III, Ian Neville on guitar, and the monster addition of Nikki Glaspie on drums and vocals.

From annual performances at New Orleans' Jazz Fest -- "The colossal low end and filthy grooves they threw down from the Gentilly Stage must have set a Jazz Fest record for baddest bass jams ever." (Bass Player Magazine, 2012) -- to music rooms and festivals across the nation (Bonnaroo, Wakarusa, All Good, High Sierra, Hangout, Jam Cruise and Outside Lands to name a few), Dumpstaphunk continues to spread an unmistakably New Orleans groove with hard-hitting performances that dare listeners not to move. "We always keep the spontaneity going, that's something I love about this band," says Ivan. "We can funk it out with the best of them, but we also like to showcase how all sorts of music can come together and push the boundaries of what funk music is."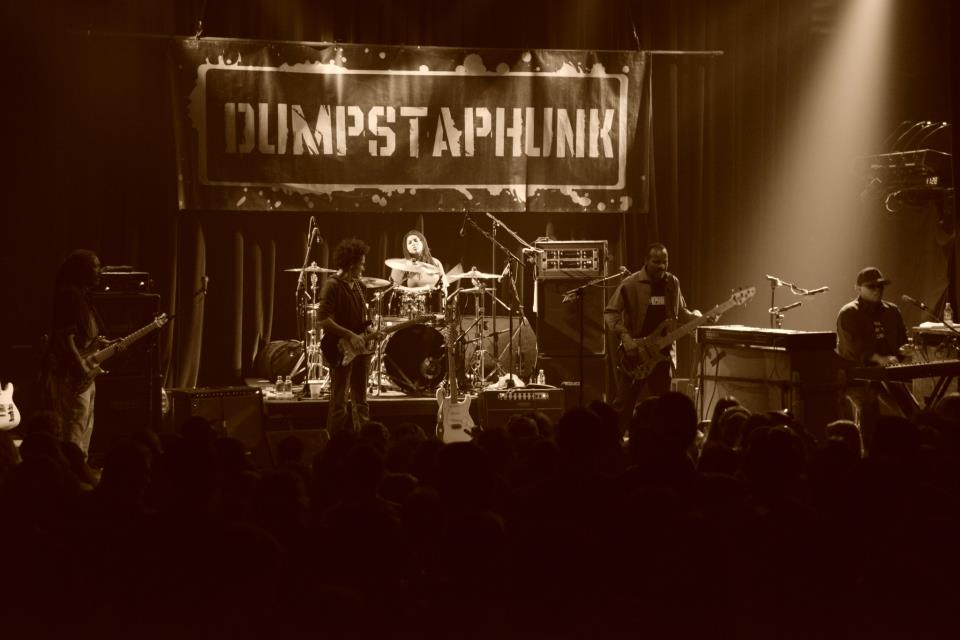 Dumpstaphunk's summer 2013 release, Dirty Word, re-imagines their genre, holding true to the opinionated, vintage funk of Sly & the Family Stone and Parliament Funkadelic, but with a modern edge that forays into funk, gospel, blues, second-line, R&B and straight-up rock n' roll. True to New Orleans tradition, Dumpsta's friends and family Troy "Trombone Shorty" Andrews, Rebirth Brass Band, Skerik, the Grooveline Horns, Art Neville, Ani DiFranco and Flea of the Red Hot Chili Peppers kick the Dirty Word sessions up a notch.

Ivan continues, "The whole record speaks to the righteousness of music. We're not necessarily telling a specific story, but expressing how music makes things right for everyone in their own way. Our fans can feel that vibe and let it take them wherever they need to."

"We just hope to spread the good word through funk," adds Nikki Glaspie. "If we can create an escape, give people a reason to get down and forget their problems, then we're doing what we set out to do."

For tour dates and to download two free songs from Dirty Word, please visit www.dumpstaphunk.com.

Dirty Word
Louisiana Red Hot Records
Release Date: June 2013

Track Listing:
1. Dance To The Truth
2. Dirty Word
3. I Wish You Would
4. They Don't Care
5. I Know You Know
6. If I'm in Luck
7. Water
8. Blueswave
9. Reality Of The Situation
10. Take Time
11. Raise The House

*Special Guest Appearances on Dirty Word:
"If I'm In Luck": Flea (Red Hot Chili Peppers)
"Raise The House": Art Neville, Rebirth Brass Band, and Troy Andrews
"Dirty Word": Ani DiFranco
"I Wish You Would": Skerik and Troy Andrews
"Water" and "I Know You Know": Grooveline Horns w/ Carlos Sosa, Fernando Castillo, and Reggie Watkins