Elephant Revival Premieres 'Go On' Video in Nederland, Colorado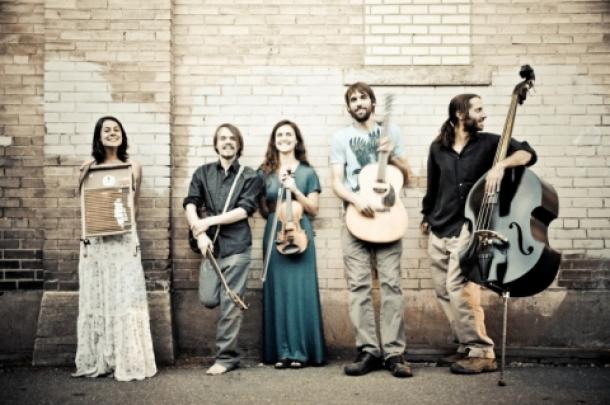 The members of Elephant Revival and video artist Anna Cosper invite the community to share the very first screening of their new video for the song "Go On," plus a potluck dinner and post-screening jam session hosted by members of Elephant Revival, at 7 p.m. Tuesday, Aug. 21, at the Backdoor Theater, 740 Highway 72 N. The event is free, but donations will be accepted. Participants are asked to contact Jesscy Heimer for potluck coordination at jesscy@aol.com and to bring their own plates and utensils for a waste-free event. Doors will open at 6:30 p.m.; and the event will  start around 7 p.m.
"Go On," from Elephant Revival's 2011 release, BREAK IN THE CLOUDS (Ruff Shod/Nettwerk Records), has been turned into a stop-motion animation film by illustrator/animator Cosper, who created and individually captured 8,280 still images for the finished work.
"Almost everything was made physically in 3-D, then photographed and printed to be animated by hand in 2-D," says Cosper, who specialized in the complex stop-motion technique while studying illustration at CABK Art Academy in the Netherlands.
Elephant Revival are: Bonnie Paine (vocals, washboard, djembe and musical saw); Sage Cook (electric banjo/guitar, acoustic guitar, mandolin, viola and vocals); Dango Rose (double-bass, mandolin, banjo and vocals); Daniel Rodriguez (acoustic guitar, electric banjo/guitar and vocals;) and Bridget Law (fiddle and vocals).
For more about the band, visit elephantrevival.com. For more about Anna Cosper, see www.annacosper.com.