Eliot Lipp NEW Tour Dates + Remix Contest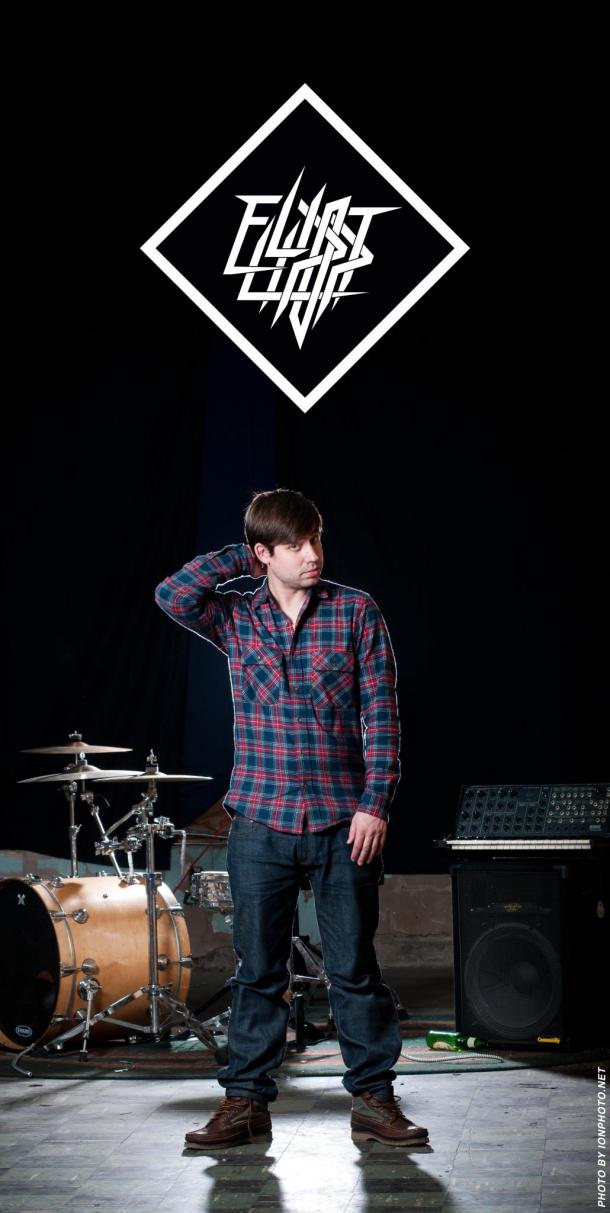 Eliot Lipp has new tour dates on the books, including shows with: Foster the People (DJ set), Emancipator, Michal Menert and Supervision!
Eliot Lipp and Beatport have joined forces and have launched a remix contest for Eliot's song 'Mountain'.  Head over to Beatport for more info on how to submit your remixed version of the track! The winner will take home a Livid Instruments OhmRGB Slim Eliot Lipp Edition, and will also have his or her remix released by Pretty Lights Music.
"Brooklyn based artist Eliot Lipp has been a long time Livid user, starting with the very first wood-bodied Ohm64. We've had the pleasure of being able to see Eliot's career grow with our Ohm series and we're very happy to announce our first artist series controller, the Eliot Lipp Edition OhmRGB Slim. The Eliot Lipp Edition was designed by Lipp, modeled after the actual unit he uses on a daily basis. This artist's edition features a custom galaxy purple and powder grey finish, with the Eliot Lipp insignia on the bottom of the unit." - lividinstruments.com
Eliot Lipp, the newest addition to the Pretty Lights Music label, continues to travel the country to celebrate the release of his latest album, 'Shark Wolf Rabbit Snake'. The shows will celebrate the brilliantly crafted and expansive record that features a darker, weirder and heavier approach for Lipp's genre-melding sound.
With the release of Shark Wolf Rabbit Snake, Lipp has broken new ground with his ever-evolving production style. He has developed a unique sound that is completely its own yet sticks with the PLM axiom of genre bending originality. The album incorporates everything that has recently been in Lipp's sonic world, including hip-hop, drum & bass, funk, techno, jazz, and more, while still remaining a cohesive whole. This album demonstrates a side of Lipp's sound that is heavier and more aggressive, with tracks that build tension and suspense, while still maintaining an underlying humor.
"Shark Wolf Rabbit Snake is an album where classy hip-hop meets eighties dance party. The synths are cool, and the samples are smooth." - Derek Vincent Smith (founder of PLM and producer behind Pretty Lights)
Download 'Shark Wolf Rabbit Snake'  for FREE.
Eliot Lipp Tour Dates
12/21/2012 | Dallas, TX | Trees  w/ Michael Menert
12/22/2012 | Oklahoma City, OK | Cafe Nova w/ Michael Menert
12/27/2012 | Ketchum, ID | Whiskey Jacques
12/28.2012 | Jackson Hole, WY | Pink Garter Theater 
12/29/2012 | Stateline, NV | Horizon Casino
12/31/2012 | Milwaukee, WI | The Rave/Eagles Club w/ Michael Menert, Supervision 
12/31/2012 | Chicago, IL | The Portage Theater 
1/11/2013 | Squaw Valley, CA | Olympic Valley Lodge w/ Foster the People (DJ Set)
1/12/2013 | The Paper Box | Brooklyn, NY
1/17/2013 | Fayetteville, AR | George's Majestic Lounge 
1/18/2013 | Joplin, MO | Ganesha
1/19/2013 | Little Rock, AR | Discovery Night Club 
1/20/2013 | Lawrence, KS | The Granada
1/23/2013 | Grand Rapids, MI | The Intersection w/ Emancipator
1/24/2013 | Detroit, MI | The Majestic Theater 
1/25/2013 | Cleveland, OH | Beachland Ballroom 
1/26/2013 | Pittsburgh, PA | Rex Theater w/ Emancipator
1/27/2013 | Syracuse, NY | The Westcott Theater w/ Emancipator
2/7/2013 | Boulder, CO | The Fox Theater 
2/8/2013 | Avon, CO | Agave w/ Samples, OG Status
2/9/2013 | Breckenridge, CO | Three20South | w/ Samples, OG Status
2/14/2013 | Raleigh, NC | Southland Ballroom
2/15/2013 | Boone, NC | Boone Saloon
2/16/2013 | Charleston, SC | Music Farm
2/28/2013 | Austin, TX | Stubb's Indoors