Eliza Gilkyson will be bringing her rootsy Americana sound to the Winnipeg Folk Festival this month. She will be appearing with fellow Texan Nina Gerber. Gilkyson is currently touring in support of her new album, Beautiful World, just released at the end of May on the Minneapolis roots label, Red House Records. This is seventh album from the Grammy-nominated songwriter. She has appeared on Austin City Limits, Mountain Stage, etown, XM, Air America Radio, and as a featured artist on NPR's All Things Considered. She's toured with Patty Griffin, Mary Chapin Carpenter, and Richard Thompson.
Gilkyson is the daughter of songwriter Terry Gilkyson whose work has been recorded by Dean Martin, Johnny Cash, the Kingston Trio, Harry Belafonte, and the White Stripes, in LA. Her father is credited with writing the chart stopping Calypso song, "Marianne" back in the 1950s. When he was a contract writer for Disney, he penned "Bare Necessities" for The Jungle Book, as well as many others for The Aristocats, Swiss Family Robinson, and the Wonderful World of Disney television series.
Growing up surrounded by music, it was no surprise that Gilkyson chose music as a career. Her brother Tony was a guitarist with the band X, and her sister Nancy was a Vice President at Warner Brothers Records for twenty years. However, Gilkyson writes about music as a career not as a family expectation but as something she needed as a creative human: "I got into it for all the wrong reasons, more as a survival tool than anything else, but it proved to serve me more than I dared to imagine."
She spent nearly three decades exploring a lot of other music, delving into atmospheric New Agey music in the 1980s, making a name for herself in her new home in the Southwest. She lived in Europe, working with Swiss composer/harpist Andreas Vollenweider. That experience may have been less than what she had hoped because she not only had co-written all of the songs on the 1993 release, Eolian Minstrel, but had sung and played guitar on that album. It was released under Vollenweider's name, only mentioning Gilkyson as a guest artist in the liner notes.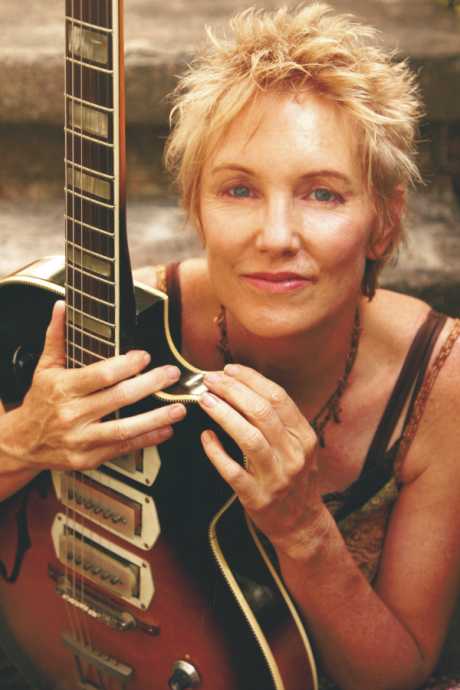 She returned to the US and recorded three records before being signed by Red House in 2000. Departing from her father's lack of politics in his music, Gilkyson plunged into speaking out about a variety of things, and Red House records was the perfect vehicle for her songs. Her 2004 CD, Land of Milk and Honey, was decidedly political. Her "Hiway 9" was a shout to people to understand what was happening in the Iraq War, which had just begun. Also on that album was a previoiusly unrecorded Woody Guthrie songs called, "Peace Call," that featured guest singers Iris DeMent, Patty Griffin, and Mary Chapin Carpenter. Paradise Hotel followed in 2005 and revealed a very personal side to Giklyson, while the 2007 live CD Your Town Tonight was a collection of fan favorites and some Dylan covers and even two of her father's:, "Bare Necessities" and "Green Fields."
Her current CD, Beautiful World, is an album of radio-friendly songs (meaning all under five minutes, with only one running a tad over that limit). They are conveyed by Gilkyson's sultry vocals and her infectious choruses. The songwriting has depth, but many listeners may only graze the surface of this fine album. I spent some time listening and re-listening, and even finding the lyrics to verify what I thought I heard. I also read some other reviews. The one thing I saw clearly was that many people just plainly missed the boat on this one.
The cornerstone to this CD is "Great Correction," which happened to be the first song written for the album. Placed as the fourth song on the disc, it is a deceptively simple track. On closer listening, I found it to be a deeply spiritual song about living in the last days before we're all held accountable for what we've done with this world. But Gilkyson holds out hope as she sings: "Down to the wire running out of time/Still got hope in this heart of mine." That hope is reflected in the first tract, "Emerald Street," which many will assume is a 60ish song about feeling groovy because you're in love. Gilkyson is in love alright. She's in love with the world, and that song sets the tone for what follows.
She continues her ecological theme in "The Party's Over." It's a rocking tune about how we've partied without thinking as she sings: "Left a note for the children to clean up the mess." "Runaway Train" echoes that as Gilkyson uses the affluent train as a metaphor for the industrialized world. Underneath her detailed portraits of the people riding the train and those stoking the engines is a biting indictment of consumption. And, "Unsustainable" is a bluesy Texas torch song parody of Nat King Cole's "Unforgettable." Only this one is about how we've treated the garden we've been given. And, "Beautiful World" returns Gilkyson to her earlier ambient work. The lyrics, however, provide more than just meditation music or even a meditation on the earth from space. Again, there is the suggestion that the beautiful world is in danger from human beings.
Gilkyson dips into other ideas, too. Though I don't like songs written about being a musician or singer because they are usually extremely self-indulgent, Gilkyson's "Clever Disguise" is different. She sings, "I'm just a lonely freight train comin'/Hummin' around a hairpin bend/Tryin' to keep these engines runnin'/Till I reach some kind of rainbow's end." She sees herself as wearing a mask sometimes and sees beneath the masks that others wear.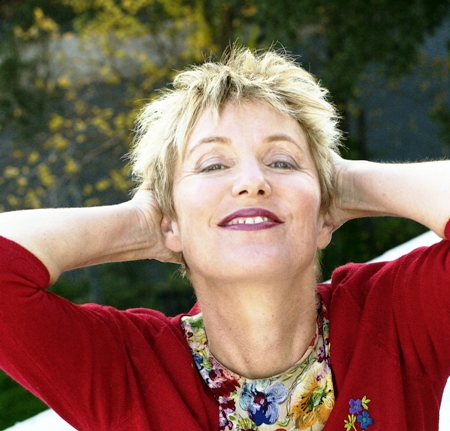 "Dream Lover" is a rock and roll tune about a really sensitive subject. Gilkyson writes with sympathy about how a runaway teenager has justified her life as an Internet porn star. It's tragic but also speaks to societal conditions that make such a livelihood possible.
And then there is "Wildwood Spring" It is a rootsy/folky tune about finding rejuvenation away from the city at a place where people of all walks of life find something deeper. It's sort of a Brigid's well in the heart of Texas.
"He Waits for Me" and "Rare Bird" are two love songs that deal with more than just relationships between couples. The former has some spiritual connotations while the latter may be dealing with another type of love all together. These will be songs I'll listen to many times to extract all they have for me.
Instrumentally, the album is well supported but spare, allowing Gilkyson's clever lyrics and sensitive vocals to carry the weight of the work. Her brother Tony guests on the album, playing guitar on two tunes. Her band (Cisco Ryder on drums, Mike Hardwick on guitars and dobro, and Glenn Fukunaga on bass) are assisted by guests Julie Wolf (Indigo Girls, Bruce Cockburn, Ani DiFranco) on keys and vocals, Cindy Cashdollar (Asleep at the Wheel, Bob Dylan)on pedal steel, David Grissom (Dixie Chicks) on guitar and bouzouki, Elana James (Hot Club of Cowtown) on fiddle, and John Inmon (Jerry Jeff Walker, Jimmy LaFave) on guitar.
Beautiful World is an incredibly thoughtful album that is worthy of intense listening. The songs represent Gilkyson's current view of the world but also offer optimism here along with some piercing understanding of the human condition. Just remember when you find yourself tapping your toe to the melodies and singing the catchy choruses, that Gilkyson offers us all something more inside her lyrics. It is definitely something to be hopeful about.