EMA Announces Spring 2012 North American Headlining Tour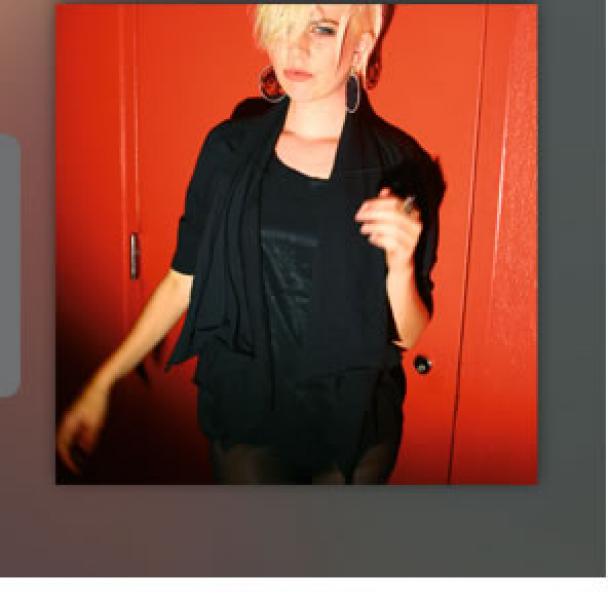 EMA has announced the first dates of a spring North American headlining tour, which will launch on March 1st at the Rickshaw Stop in San Francisco, CA and continue through March 16th at the Music Hall of Williamsburg in Brooklyn, NY. The tour also includes a March 2nd show in Los Angeles, CA at the Natural History Museum. More dates will be announced soon and a current itinerary is below.
Year-end praise has begun to roll in for EMA's debut album Past Life Martyred Saints (Souterrain Transmissions), which has continuously garnered acclaim throughout 2011 from The A.V. Club, Flaunt, Foam, NPR, Nylon, Pitchfork, Popmatters, Refinery29, Rolling Stone, SPIN, Stereogum, Time Out New York, Under The Radar, Village Voice, and Zink, among others. The album has already found spots on best of '11 lists both here and abroad, including the BBC Music Writers' Top 25 Albums of 2011 (#20), The Quietus Albums of the Year 2011 (#27), SPIN's 50 Best Albums of 2011 (#3), and Stereogum's Top 50 Albums of 2011 (#7), while The Sunday Times (UK) named her the #1 New Artist of 2011. Album track "California", meanwhile, can also be found on year-end lists such as Consequence Of Sound's Top 50 Songs of 2011 (#7), Rolling Stone's 50 Best Singles of 2011 (#39), and SPIN's 20 Best Songs of 2011 (#3).
The accolades are a fitting end to a whirlwind 2011 for EMA - former GOWNS singer/guitarist Erika M. Anderson - who has spent the better part of the year on the road in support of the May release of Past Life Martyred Saints. Since March, she and her band have performed at festivals including SXSW, the Pitchfork Music Festival, The Great Escape, Primavera Club, and the CMJ Music Marathon, while also touring aross the US, UK, and Europe as both a headliner (selling out the Mercury Lounge and Glasslands in New York) and as support to CSS, MEN, Wild Beasts, Kurt Vile, Zola Jesus, and Dale Earnhardt Jr. Jr., among others.
A deluxe edition of Past Life Martyred Saints will be released exclusively via iTunes on February 7th, 2012 and will feature: original iTunes bonus track "To Leave With Love"; videos for album tracks "California", "Milkman", and "Marked"; and her cover of Nirvana's "Endless, Nameless", originally featured on SPIN's Nevermind tribute album Newermind, as well as the track's accompanying video. EMA's recent single Angelo/Marked is currently available as a limited edition 7-inch (only 1,000 copies printed worldwide) exclusively via Insound and digitally via all major retailers. The single's new song B-side "Angelo", which features a guest verse by Mz'Gorjis of Oakland, CA's Platnum Platnum Glam Squad, premiered on SPIN.com in October and can also now be streamed and shared via here.
EMA spring 2012 North American headlining dates:
MAR. 1     SAN FRANCISCO, CA       RICKSHAW STOP
MAR. 2     LOS ANGELES, CA           NATURAL HISTORY MUSEUM
MAR. 6     DENVER, CO                   HI-DIVE
MAR. 8     MINNEAPOLIS, MN          7TH STREET ENTRY
MAR. 9     MADISON, WI                 THE FREQUENCY
MAR. 10   CHICAGO, IL                   LINCOLN HALL
MAR. 11   CLEVELAND, OH              BEACHLAND TAVERN
MAR. 13   TORONTO, ON                 THE GARRISON
MAR. 14   MONTREAL, QC                IL MOTORE
MAR. 15   BOSTON, MA                   BRIGHTON MUSIC HALL
MAR. 16   BROOKLYN, NY                MUSIC HALL OF WILLIAMSBURG