Emily Hurd's Year 'Round Xmas album, ANY GIVEN DAY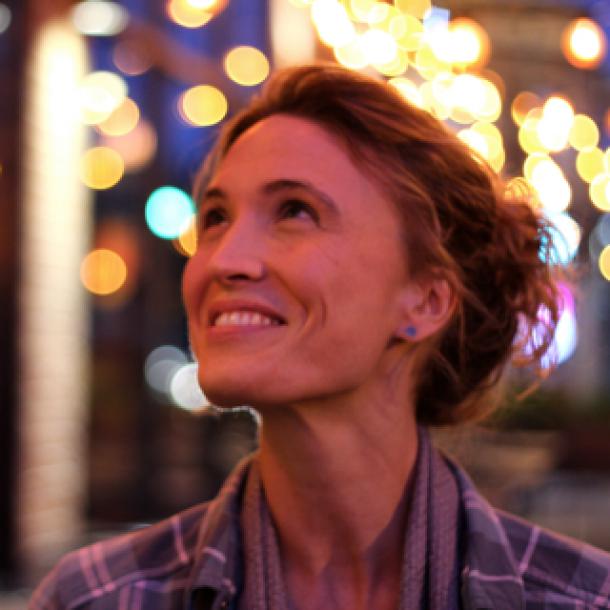 Emily Hurd
releases a full-length live studio album of original Christmas music on December 7th, 2012. The cost of the album is $10 and is available through the artist's
website
and
cdbaby.com
.Unlike other Christmas records, listeners can enjoy
ANY GIVEN DAY
beyond the holiday season. Emily Hurd's sultry vocals deliver messages of spontaneous celebration, humble gifts, and fundamental good will on a backdrop of vintage soul arrangements. Hurd gives a voice to her desire for human empathy in songs like "Chain of Light" and "In The Spirit of Giving," and she creates clever rhymes of winter love in "Cold Outside" and "Glögg." This collection of music has a clear message: any common day is worth reveling in like Christmas.Emily Hurd wrote the songs from
ANY GIVEN DAY
—her ninth studio album—in the month of October, 2012. The tunes were recorded live on the evening of November 13th, 2012 at Chicago's Kingsize Sound Labs. The record was mixed and mastered in one afternoon, and sent to be manufactured the same day. This whirlwind process was captured on film by Chicago videographer Mark Helenowski. Emily will be releasing music videos to her fans throughout the month of December.
ANY GIVEN DAY
was engineered and produced by Emily's long-time producer, John Abbey. The album includes a line-up of well-established Chicago musicians: Gerald Dowd (Justin Roberts, Sons of The Never Wrong), Gregg Ostrom (Tom Comerford, Covered In Honey), and John Abbey (Robbie Fulks, Amy Speace).Over the course of her career,
Emily
has shared the stage and/or opened for Irma Thomas, Bettye Lavette, and Roger McGuinn. Her music is featured on the popular CBS crime drama NCIS. She appears on the prestigious Old Town School of Folk Music "Songbook" collection (released by Bloodshot Records). She is a winner/finalist in the John Lennon Songwriting Contest, NPR's NewSong Contest, and The International Songwriting Competition. "Irreparably Yours" from Long Lost Ghosts was a Semi-Finalist in 2011's Great Lakes Songwriting Contest. In 2013, Emily and her country band Stone Blind Valentine—will be releasing their first album, 'Burn Like A Field,' on Valentine's Day. Emily has released 10 albums since 2005.Touring across the heartland, the wild west, and east coast parts of America, Emily has been meeting new fans at every show she plays, from coffeehouses and schools, to TV and radio shows and festivals,including events that fans have organized, most notably an annual "Emilyfest" in rural North Carolina (the next one is scheduled for October 14, 2013).