Emmit-Nershi & Assembly of Dust Dates
Submitted by press on Thu, 07/09/2009 - 04:00
The Emmitt-Nershi Band and Assembly of Dust are excited to announce their tour together in support of the release of their upcoming albums.  The tour will start in Boston, MA in September and wrap up in Seattle, WA in October with lots of stops along the way.  This is a co-headline tour with The Emmitt-Nershi Band closing out the night on the West coast and Assembly of Dust closing things out on the East Coast.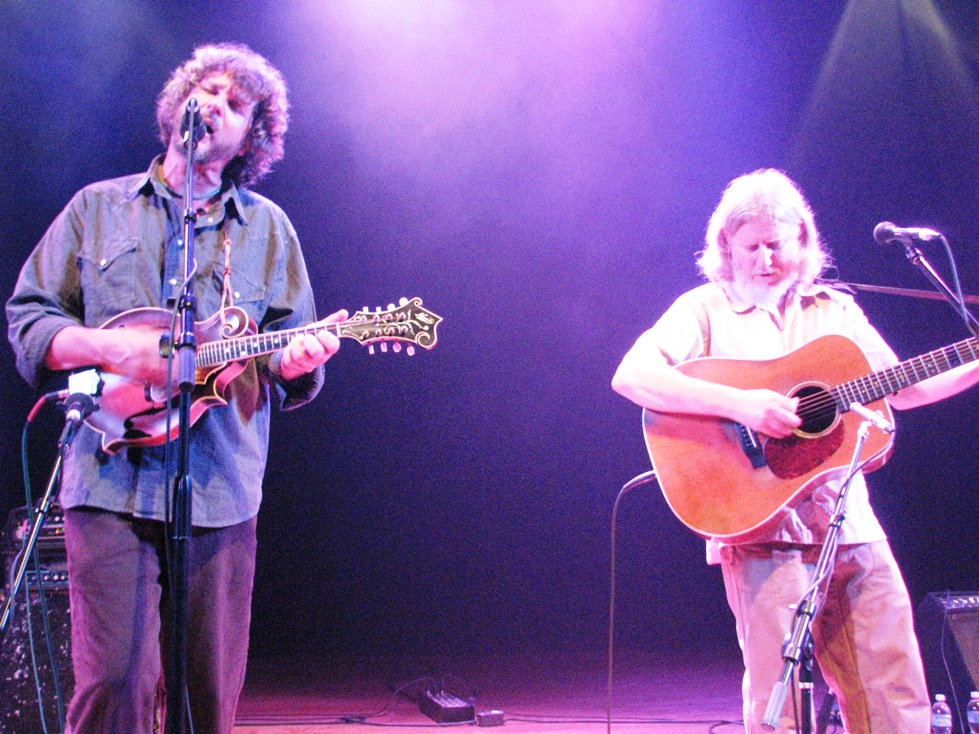 The Emmitt-Nershi Band had a busy winter spending much of their time in the Rocky Mountains writing songs for the new album which was then recorded at Bill Nershi's studio in Nederland CO.  "New Country Blues" will be released on September 29th on SCI Fidelity Records. The Emmitt-Nershi Band consists of Drew Emmitt on mandolin and vocals (Leftover Salmon), Bill Nershi on acoustic guitar and vocals (String Cheese Incident), Andy Thorn on banjo (Larry Keel, Drew Emmitt Band), and Tyler Grant on bass (Drew Emmitt Band), special guests on the album include Jason Carter (Del McCoury Band) and Keith Moseley (String Cheese Incident).
Assembly of Dust will release their new studio album "Some Assembly Required" on July 21st.  The album is littered with all-star guests including David Grisman, Mike Gordon, Keller Williams, Bela Fleck, Tony Rice, John Scofield, Al Schnier and MANY more!
Check out all the upcoming dates below!!
Emmitt-Nershi Band and Assembly of Dust dates:
Thursday, September 24th
Paradise Rock Club
Boston, MA
Friday, September 25th
Port City Music Hall
Portland, ME
Wednesday, September 30th
Bowery Ballroom
New York, NY
Thursday, October 1st
River Street Jazz Café
Plains, PA
Friday, October 2nd
The Note
West Chester, PA
Saturday, October 3rd
Recher Theatre
Towson, MD
Friday, October 16th
Bluebird Theater
Denver, CO
Saturday, October 17th
Boulder Theater
Boulder, CO
Sunday, October 18th
Community Concert Hall
Durango, CO
Wednesday, October 21st
The Mint
Los Angeles, CA
Thursday, October 22nd
The Independent
San Francisco, CA
Friday, October 23rd
The Red Fox Tavern
Eureka, CA
Saturday, October 24th
Mississippi Studios
Portland, OR
Sunday, October 25th
Tractor Tavern
Seattle, WA
Upcoming Emmitt-Nershi Shows
Thursday, July 23rd
Floydfest
Floyd, VA
Friday, July 24th
Garage at Biltmore
Asheville, NC
Saturday, July 25th
The Pour House
Charleston, SC
Sunday, August 30th
Nedfest
Nederland, CO
Saturday, September 26th
Calling Planet Earth Music Festival
Charleston, RI
Sunday, October 4th
Thunderbird Café
Pittsburgh, PA