EOTO Announces July & August Dates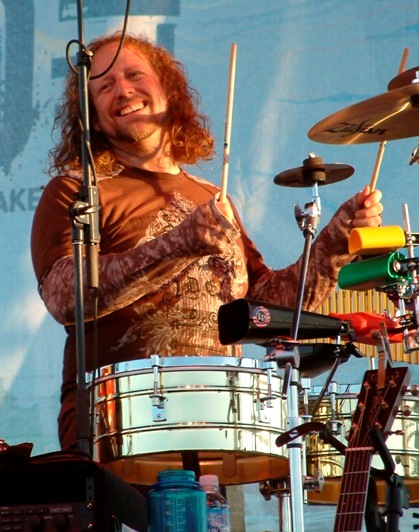 The left coast breakbeat, glitch-hop and house duo known as EOTO is set to play nine momentous shows through the end of August, on top of their already jam-packed festival schedule. Since the new year rolled around, EOTO has toured relentlessly, playing more than 100 shows and making a name for themselves as pioneers of a new sound, an innovative blend of live instrumentation and digital mixing. The duo descends on Denver on July 16 for Thunk: A Live Art Exhibition at Cervantes Masterpiece Ballroom, before heading northeast to Pennsylvania. Then it's back across country to Idaho, Washington and up into Canada, before coming back through Colorado, Utah and ultimately, Missouri.
Featuring Jason Hann and Michael Travis, formerly of the progressive jam outfit The String Cheese Incident, EOTO is a shot of adrenaline to the heart of the music industry. Differing in sonic stature from their mixing forefathers, the typical EOTO live experience is 100% atypical, meaning nothing is pre-recorded, nothing is pre-looped and no set is pre-planned. Every night is a distinctive journey into the musical minds of Hann and Travis, each feeding off of the other's creativity and the audience's vibes. EOTO combines cutting-edge technology with live instrumental performance to create truly original and melodic dance music in the moment.
No group on the circuit tours as hard as EOTO and nothing has changed for the foreseeable future, save a few festival dates in exchange for the night-after-night venue spots they have played so far in 2009. Hann and Travis have been from west to east and everywhere in between in just seven months and are primed to play at least 35 shows between now and the end of September. It will be a nice break for the two to venture back indoors for July and August dates, where the bone-quaking and mind-rippling beats they create spontaneously are well at home. By the time they reach Missouri, EOTO will have more than proven they are big enough and calculated enough for the wide open spaces of the festival tour, but refined enough for the Theater.
For a complete list of tour dates and for more information, please click here.