EOTO Hits the Sunshine State in March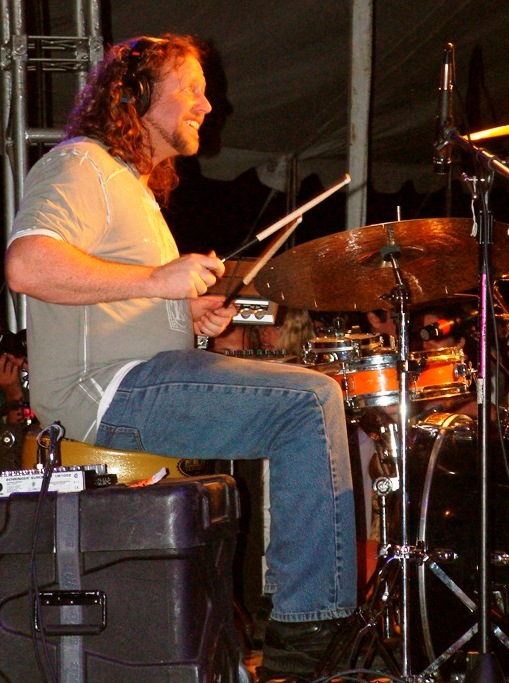 In the midst of a massive winter and spring tour, the left coast breakbeat, glitch-hop, dubstep, and house duo EOTO is prepared to dig their toes in the sandy Florida beaches for a weeklong string of dates in the Sunshine State. Gearing up for their very own version of Spring Break, EOTO has penned six shows in a seven-day span. Opening March 9th with a performance in Islamorada, the duo is poised to catch some rays while lending their innovative blend of live instrumentation and digital mixing to a Florida beach party soundtrack.
Featuring Jason Hann and Michael Travis, formerly of the progressive jam outfit String Cheese Incident, EOTO is a shot of adrenaline to the heart of the music industry. Differing in sonic stature from their mixing forefathers, the typical EOTO live experience is 100% atypical, meaning nothing is pre-recorded, nothing is pre-looped and no set is pre-planned. Every night is a distinctive journey into the musical minds of Hann and Travis, each feeding off of the other's creativity and the audience's vibes. EOTO combines cutting-edge technology with live instrumental performance to create truly original and melodic dance music in the moment.
Following the show at TIB Bank of the Keys in Islamorada, EOTO will venture along the coast to Key West, Miami Beach, Delray Beach and Jupiter. The Florida tour will conclude in Gainesville with a performance at Common Grounds on March 15th. For a complete list of dates and details, visit the duo's MySpace page as they continue to make waves in 2009.
Dates
3/09 6:00 pm - TIB Bank of the Keys Amphitheatre- all ages!!! early show Islamorada, FL
3/10 10:00 pm - Green Parrot Bar - 18+ (free show) Key West, FL
3/11 10:00 pm - Purdy Lounge w/Afrobeta, J Wail - 18+ Miami Beach, FL
3/13 10:00 pm - City Limits - w/The Burnin Smyrnans 18+ Delray Beach, FL
3/14 8:00 pm - Palm Beach International Raceway - lots of bands Jupiter, FL