EOTO, MiMOSA and MartyParty Unite for 11 Day Tour
The west coast is about to experience its first bass driven earthquake as three of the nation's top live electro, dubstep and glitch and producers join together for their first combined tour. The 11-day circuit will kick off this September in San Diego and will make its way up the coast featuring electronica artists EOTO, MiMOSA and MartyParty. Listeners can expect to be transported into another space and time with the sound and fury of the most respected dance music produced live on the scene today.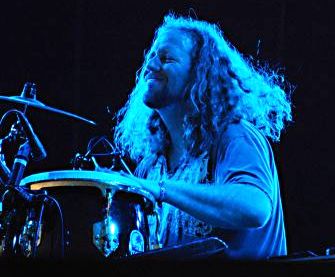 Electronica music does not have humble roots. Since its inception, the driving beats have moved bodies with a tribal-like abandon; inspiring colorful dance parties with almost a trance-like effect. New technologies have given birth to entire genres of musical sub-cultures - though none have seen such significant growth as the DubStep and Glitch categories are experiencing today. Built on unusual time signatures, clipped segments of samples and occasional vocals the genre favors dark, experimental themes laced with break beats and heavy bass.
Embracing cutting edge techniques combined with live on the spot looping, EOTO is pioneering a whole new approach to this emerging genre of dance music. The duo creates samples in real time by playing; cutting and mixing every sound live before the audience. Using nothing pre-recorded they blend an array of live instruments including vocals, keyboards, bass, guitar, hand drums and a full drum kit as they twist and loop each sound into music that would easily suit a soundtrack for a sci-fi movie. With leagues of sold-out theater performances in 2009 and a seemingly endless tour, EOTO fine-tunes their approach and skill with each and every show, leaving the next performance more unique then the last.
Mimosa has made a distinct mark on the west coast sound in the past two years and has become one of the top west coast exports. This young producer's energy whilst performing is magnetic; the word has spread fast and Mimosa has recently shared the stage with the likes Benga, Skream, Rusko, Datsik, Glitch Mob, Pretty Lights, Bassnectar and Flying Lotus, playing shows across the US and festivals like Coachella, Symbiosis Gathering, Burning Man and Decibel Festival. Fans know Mimosa as someone who brings a good-time energy that is as fierce as it is friendly, taking them on journeys through urban chaos and ecstasy.
Since 2007 MartyParty has produced sets of original music that range from melodic instrumental hip hop to bassline oriented dubstep. MartyParty has started a movement back towards the power of the melody and the harmony in electronic composition. Song writing has always been Marty's passion instead of the typical beat style dj production. The music is a hybrid of electronic music and hip hop that together form a totally new flavor of urban beat with the hypnotic elements of electronic music and hard-hitting bass. The MartyParty live performance is an intense journey that pulls together the MartyParty songs overlaid with urban samples triggered live. The result is a true "crunky" and "hyphy" experience like no other.
Together the artists will bring earth shattering bass and driving beats to select west coast venues this fall. For more information about the artists check out: EOTO, MiMOSA and MartyParty

For more information about EOTO check out the MySpace
ON TOUR NOW
Sep 21 Moe's Alley - Santa Cruz, CA Find Tickets
Sep 22 Belly Up Tavern - Solana Beach, CA
Sep 23 Music Box - Los Angeles, CA
Sep 24 103 Harriet - San Francisco, CA
Sep 25 Wurk - Reno, NV
Sep 26 Blu Nightclub - South Lake Tahoe, NV
Sep 28 McNear's Mystic Theatre - Petaluma, CA
Sep 29 Arcata Theatre - Arcata, CA
Sep 30 Wow Hall - Eugene, OR
Oct 1 Wonder Ballroom - Portland, Oregon
Oct 2 Neumos Crystal Ball Reading Room - Seattle, WA