EOTO Releases 39 Track Live Album
The cyber-kinetic bass juggernaut EOTO will release their third annual tour compilation K-Turns and U-Turns for download today, May 17th.  Featuring 39 hand-selected live tracks, spanning four consecutive hours of music, the album captures the best performances of the year with crystal clear soundboard quality. The collection features songs from every genre, style, and tempo from their grueling non-stop 2010 tour highlighting the live evolution of a band that has put their unique stamp on the electronic music world. The album, which has been edited to flow from one song to the next, mirrors the feeling of a live EOTO show creating the perfect environment for on-the-fly living room dance parties and sci-fi soundtracks alike.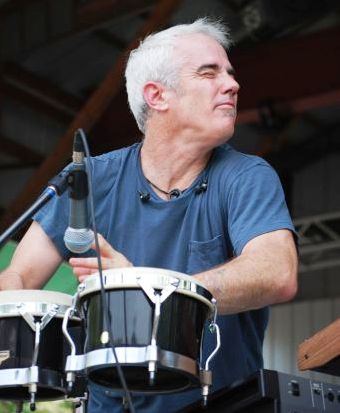 Since 2008, Michael Travis and Jason Hann of EOTO have taken on a brutal tour schedule packing in nearly 150 national shows a year. Armed with thousands of performance hours, it is no surprise the duo has become masters of a skill very few have yet to imagine. By incorporating real instruments alongside high-tech computer programming and the tools of a traditional DJ, the band has made major headway in a very short time.
Each twist and turn of their national 2010 tour saw the project adding new gadgets and techniques to their performance style, paving the way for the project to literally evolve before the eyes of the fans. And, with each turn of the tour, the record button was on, marking each and every move they made. In turn, the band has selected their favorite moments for their annual K-Turns and U-Turns release. This year, the band has chosen 39 tracks from over 125 recorded and released shows in 2010. The album highlights the absolute best diversity in their growing catalog of music.
Along with the release, fans who purchase the latest rendition will also receive a FREE download of the coveted Portage Theater performance from May 6th 2011.
To download a copy of K-Turns and U-Turns album check out ___________ or scan through their entire archive of recorded shows at HERE. For more information on the upcoming EOTO summer festival schedule, visit www.eotomusic.com