EOTO Set to Make Annual Northeast Pilgrimage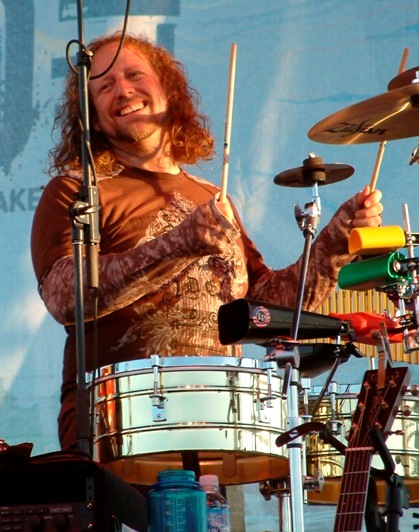 The left coast breakbeat, glitch-hop and house duo known as EOTO, is set to embark on their annual east coast trek to kick off a run of spring 2009 performances. Following an undeniably successful winter tour, including a weeklong stint in the Sunshine State, EOTO will bring their innovative blend of live instrumentation and digital mixing north to eager audiences awaiting the next chapter in the group's musical voyage.
Featuring Jason Hann and Michael Travis, formerly of the progressive jam outfit String Cheese Incident, EOTO is a shot of adrenaline to the heart of the music industry. Differing in sonic stature from their mixing forefathers, the typical EOTO live experience is 100% atypical, meaning nothing is pre-recorded, nothing is pre-looped and no set is pre-planned. Every night is a distinctive journey into the musical minds of Hann and Travis, each feeding off of the other's creativity and the audience's vibes. EOTO combines cutting-edge technology with live instrumental performance to create truly original and melodic dance music in the moment.
Beginning immediately after the conclusion of their Florida tour, EOTO will head to Nashville, Tennessee for a show at Windows Off the Cumberland on March 16th. Additional stops include performances in Alabama, North Carolina, South Carolina, Virginia, Maryland, Pennsylvania, New York, Connecticut, Maine, Massachusetts and Ohio before the group heads back to the Midwest. For a complete list of dates and details, be sure to check EOTO's MySpace page for the latest info as the group continues to heat up 2009