Equaleyes Ushers in Summer with Utah & Colorado Tour
Save a 'Welcome Home' and moe. after party in Boise, Idaho, Equaleyes' May tour is equal parts Colorado and Utah, with six stops in each state through the end of the month. A three-show run in Utah opens the tour, with the rock, pop, bluegrass and funk then heading to Nederland, Colorado. A run down the Front Range – including a stop in Denver – will lead the band back into the Rocky Mountains, before three southern Colorado shows push the band back into Utah, with two huge back-to-back shows in Moab, Utah.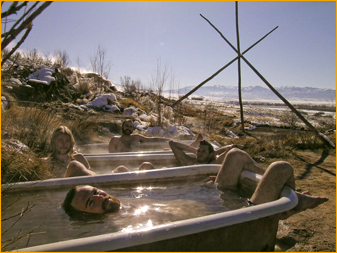 The tour sees the band return to its roots, where fans know the jams and the lyrics, where the feel good vibes of Boise, Idaho, are at home in both Utah and Colorado. The smart lyrics and riding guitar work of Jeff Crosby allows the funky rhythm section of bassist Tom Borda and drummer William Prescott to work their magic. Prescott brings a refreshing tap on the kit and Borda is a wizard on the bass, with each solid enough for the other to roam. Daniel Blumenfeld brings an added voice in his keyboard and accordion playing, rounding out what makes for a road trip of sort in each song, a journey with a smile and one arm hanging out the window. Just don't be surprised when a big bridge leads into big volume and a tap of the distortion pedal.
The band planted its roots in 2006 as a three-piece exploring bluegrass, reggae, pop and rock. Just as they were about to finish the studio album While I'm Alive in 2007, Blumenfeld joined the band and took it up a notch. While still exploring some reggae, the band now prides itself on writing catchy, pop, rock, bluegrass and funk songs, original tunes with bountiful melody and big themes. They craft songs the fans can sing along to and the album takes on nearly ever genre, exploiting each of the musicians' rich musical talent.
The band is primed for the May run with big ideas of venturing into other states to follow, allowing the rest of the country to hear the electricity that has been building in the Mountain West over the last two years. Equaleyes returns home to Boise, Idaho, on June 4 to play a moe. after party.
TOUR DATES:
05/07 – The White Owl – Logan, UT
05/08 – The Woodshed – Salt Lake City, UT
05/09 – The Downstairs – Park City, UT
05/13 – 1st St. Pub – Nederland, CO
05/14 – Connor O'Neil's – Boulder, CO
05/15 – Dulcinea's 100th Monkey – Denver, CO
05/16 – The Summit – Durango, CO
05/21 – Bongo Billy's – Salida, CO
05/22 – Fly Me to the Moon Saloon – Telluride, CO
05/23 – Woody's Tavern – MOAB, UT
05/24 – Desert Rocks Music Festival – MOAB, UT
05/26 – Mystic Hot Springs – Monroe, UT
06/04 – Liquid (moe. after party) – Boise, ID