The Expendables | 'Gone Soft' | New CD Review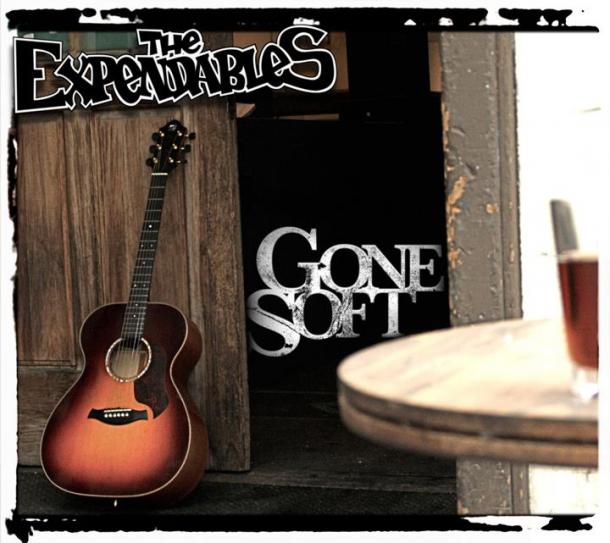 Let me begin with the disclaimer that I only consider myself a casual fan of The Expendables. It's not that I don't like their music; far from it, actually, but I'm not about to start referencing old B-sides off the top of my head or anything of the sort in this review. That being said, I did enjoy Gone Soft, the band's first all-acoustic album and an overall solid offering.
Now, while I'm sure that lifelong followers of The Expendables will find plenty to celebrate with the alternative takes in this collection, I'll hold myself to discussing the album as a standalone entity. And, as such, Gone Soft provides a pretty solid listen from start to finish. The musicianship is tight throughout, and one can't help but hear the similarities to acoustic offerings from others of the band's ska-punk brethren - first to mind is, unsurprisingly, Slightly Stoopid's Live & Direct, a comparable reggae-infused acoustic album stemming from The Expendables' releasing label - as mellow songs like "24/7" and "Bowl For Two" meander along unplugged with positive vibes and soft vocals to carry the delivery.
Still, Gone Soft does stray a bit from its roots during a few isolated moments, as far as I'm concerned. A textbook example, there's "Die For You," the last track on the album and a downbeat swansong to an otherwise entertaining jam session. It may be just my opinion, but I felt that the track's somber strings and downtrodden tone left a bad taste in my mouth where there should only have been a lingering optimism. It's an easy fix, I suppose; stop listening at Track #11 and you're good to go for a laidback acoustic set list that's perfect for a summer day at the beach or by the grill.
The Expendables' Gone Soft is available now for preorder from the band's website, www.theexpendables.net.