The Fabulous Thunderbirds at The Reserve Casino Hotel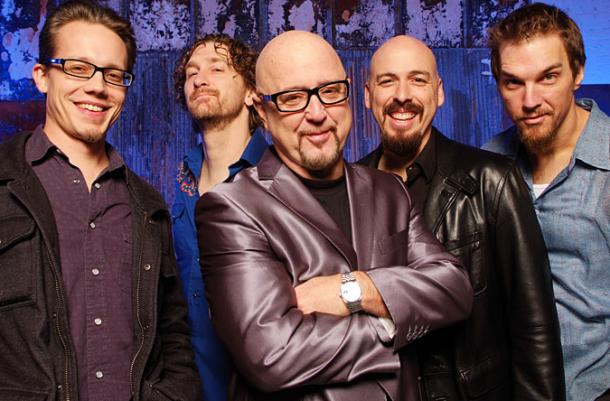 For over thirty years, The Fabulous Thunderbirds have been the quintessential American band. The group's distinctive and powerful sound, influenced by adiversity of musical styles, manifested itself into a unique musical hybrid via such barnburners as "Tuff Enuff" and "Wrap It Up."  
Founding member Kim Wilson spearheads the group as it evolves into its newest incarnation. "We started as a straight blues band." vocalist and harmonica player Wilson says. "We now incorporate a mixture of a lot of different styles. We're an American music band and we're higher energy than ever before." The Fabulous Thunderbirds features Jay Moeller on drums, Johnny Moeller and Mike Keller on guitar, and Randy Bermudes on bass.
Wilson's musical talents have garnered him multiple Blues Awards and Grammy Nominations. The Blues Foundation 2008 blues Music Awards named Wilson   "Instrumentalist - Harmonica" category.  In 2006, he was named "Contemporary Blues Male Artist of the Year" in 2006, and "Lookin' for Trouble!" was named Blues Song of the Year in 2004. Wilson has contributed to the work of many other great artists such as the legendary Muddy Waters (who called him his "son"), contemporary artist Bonnie Raitt, guitar legends Stevie Ray Vaughan and brother Jimmie Vaughan, and Martin Scorsese's movie "The Blues." With his current movie project "Cadillac Records," Wilson continues to focus on the music he loves.
With over 20 albums recorded and millions sold, Kim Wilson and The Fabulous Thunderbirds tour the world performing their own unique style of music. Ranging from pop anthems like "Powerful Stuff" which was featured in the Tom Cruise movie "Cocktail," to the low down blues of "Chicago," this brand of honest music brings fans back time and again.
Having shared the stage with The Rolling Stones, Joe Cocker, Carlos Santana and blues legends BB King and Buddy Guy and countless others, The Fabulous Thunderbirds continue to tour Europe and the North America, bringing more great music to their fans worldwide.
The Fabulous Thunderbirds will be playing two shows at the Reserve Casino Hotel, 321 Gregory Street, in Central City, CO, on July 28 at 7 and 9 PM.
The 9 PM show is sold out, but there are currently tickets available for the 7 PM show at $18. General Admission and $35.00 for V.I.P. Seating, plus service fees.
The venue phone is 303-582-0800. | The web site is http://reservecasinohotel.com