Festival of New Trumpet presents: Bobby Bradford & David Murray
Submitted by press on Mon, 09/28/2009 - 00:09
Thursday, October 1: Ambrose Akinmusire performs a newly commissioned work honoring Bradford and written especially for FONT featuring pianist Vijay Iyer and trumpeter Avishai Cohen. Akinmusire is the winner of the 2007 Carmine Caruso International Jazz Trumpet Solo Competition and the 2008 Thelonious Monk International Jazz Competition. 7:30 and 9:30. $25.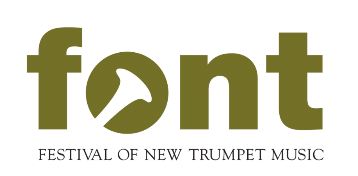 Friday, October 2: Trumpeter Jeremy Pelt brings together a very special sextet with fellow trumpeters Eddie Henderson and David Weiss. Jeremy is currently a featured performer in the Mingus Big Band, Ralph Peterson Quintet, Lewis Nash Ensemble, Cannonball Adderley Legacy Quintet featuring Louis Hayes, Vincent Herring, and the Frank Foster Loud Minority Big Band. 7:30, 9:30, and 11:30. $30.
Saturday, October 3: Legendary cornetist Bobby Bradford makes a rare New York appearance with a Quintet featuring David Murray, Marty Ehrlich, Mark Dresser and Andrew Cyrille. Special FONT-sponsored event, not to be missed. 7:30, 9:30, and 11:30. $30.
Sunday, October 4: Bobby Bradford returns with an Octet featuring David Murray, fellow trumpeter Baikida Carroll, Benny Powell on trombone, and James Weidman on piano. 7:30 and 9:30. $30.
FONT celebrates the extraordinary contributions Bobby Bradford has made to the creative music community for over fifty years: his clarion sound on both the trumpet and cornet, the conceptual vibrancy of his improvisations and compositions, and the gentle wisdom of his mentorship to countless artists. Come out and see this master present his music at a rare NY club appearance.
Also catch:
Saturday, October 3rd: 5:00 - 6:30pm, FREE
*Sam Ash Music, 60 West 48th St., NYC 10036*
Dave Douglas with Peter Evans and Nate Wooley: Extended Techniques for Trumpet - a Discussion and Demonstration. See and hear how new sounds are being created, and how they are being applied to new music.
FREE: Registration required, by e-mailing fontmusic@gmail.com.