Fruition Beat Out 30 Bands In Brita Contest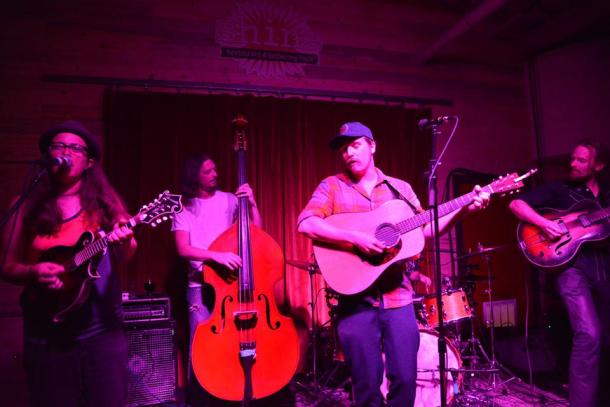 A passionate fan base and strong environmental commitment propelled Fruition as winners of a first-ever contest designed to reward up-and-coming bands with the resources needed to go green on tour. The Portland-based group won the Brita Bottle Free Bands contest, an effort to encourage environmentally friendly touring created by water-filtration company Brita and environmental non-profit REVERB. Fruition collects a grand prize worth $30,000 that includes 2,000 Fruition-branded reusable water bottles to sell as merchandise on tour as well as consulting from REVERB on a variety of sustainable tactics.
"Our fans, friends and family never cease to amaze us – we felt like underdogs coming into this contest," said Fruition's rhythm guitarist and vocalist Kellen Asebroek. "The constant help we received in voting and spreading the word has now put us in a really cool position to give back to the environment and our fans alike. We're super excited to get crackin' on greening our tour and reaching out to our crowds with Brita and REVERB on our team – and to start getting these awesome new Fruition bottles into everyone's hands!  Eliminating disposable bottles from our lives feels pretty good."
 
Fruition, who will release their new album Just One of Them Nights on July 30th, beat out 30 U.S.-based bands in the competition by vying for votes amongst fans and sharing details of how they would use the grant to reduce the environmental impact of their tour. With the Brita Bottle Free Bands contest, Fruition will now receive the same rock star treatment that Brita® and REVERB have bestowed on well-known bands such as fun. and Dave Matthews Band. Not only will Fruition cut down bottled water waste while on the road, but they will receive consulting from REVERB on landfill waste reduction, locally sourced catering, neutralizing carbon emissions and connecting fans to local and national environmental issues.
 
For upcoming more information on Fruition including upcoming tour dates, visit fruitionband.com.
For more information on Brita® and the Bottle Free Bands contest visit www.Brita.com.