Furthur | Red Rocks | 9/24/2010
Submitted by mike on Sat, 09/25/2010 - 21:59
Two of the world's greatest road warriors, Phil Lesh & Bobby Weir, made their almost annual stop to the venue the epitomizes everything organic, granola, hippie and The Grateful Dead.  As many venues as both Lesh & Weir have played, every show at Red Rocks is just a little extra special.  Phil while doing his donar rap -- mentioned his love for the amphitheater and has said on at least a few occasions it is his favorite venue in the world.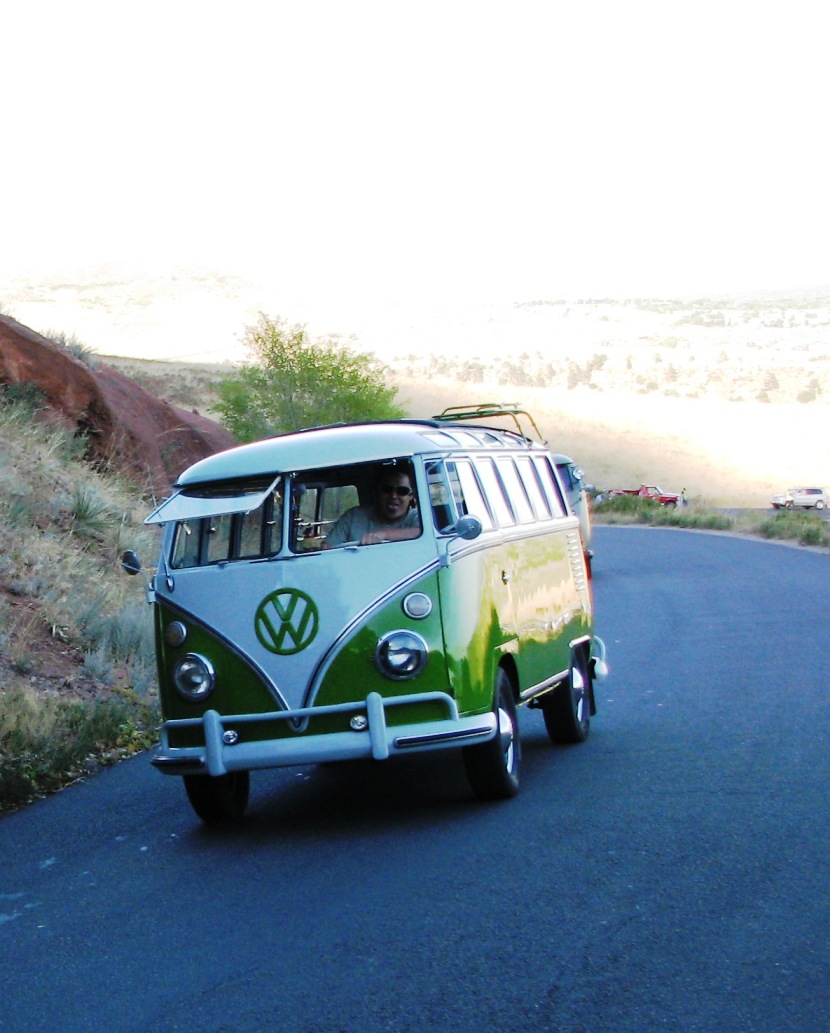 Outside fans were arriving pretty early filling up the lower south lot and upper north lots first.  The weather couldn't have been any better, and those who live here in Colorado know late September at Red Rocks is precarious, at best.  There was some vending in the lots, though by and large it was fairly quiet.  Grateful Web, however, was hawking our "Make Love Not War" t-shirts in light of election season and America's never-ending political quagmire.  Give one as a gift to your political nemesis!  Email us if you'd like one or want more information. 
My friends went inside early to scope out some good seats.  I stayed back to guard the fort, which really means playing hacky sack with my new neighbor friends, drinking some beers, talking about which run at MSG was the best (I say 1990, hands-down -- another said '87, another said '88 - this continued through our hackin), and having a great time in the gorgeous Red Rocks parking lot.
The band came on around 8pm.  The sound where I was sitting was superb, but considering I was sitting literally over the heads of the soundboard folk, this would make sense.  Futhur is finishing their late summer/early fall tour here in Colorado.  You may wonder how in the world does a 70 year old another 62 year old just continue to tour -- but I must tell you I thought both Bobby and Phil both looked pretty well-rested and enthused on stage last night, which has not always seen the case with Weir during the past few years.  But Bobby seemed more engaged than I have seen him in a while, yet still giving John plenty of space to roam.  Furthur shows for me are pretty tame experiences, but I did find a few moments last night when John really opened things up and hit some pretty nice peaks, particularly in 'Fire on the Mountain,' which was more than apropos considering the recent fires in the near-bye foothills.    
I think Chimenti is a fine piano player, but personally I'd prefer more Hammond organ stuff and less piano. Furthur is mellow enough already, which is why I really think they would benefit more from a big Brent-esque organ sound more than all the piano playing.  Just my 2cents – with that said,  I would be a very happy camper if I could play piano as well as Jeff, so nothing at all personal toward him.  Joe Russo, on the other hand, is a groove machine.  This guy is really great and impresses me more each time.
Grateful Web is currently uploading videos, so check back through the next few hours for links to them. The videos really came out nice, especially set 1..