G LOVE & SPECIAL SAUCE at Fox Theatre | 12/30 & 12/31/11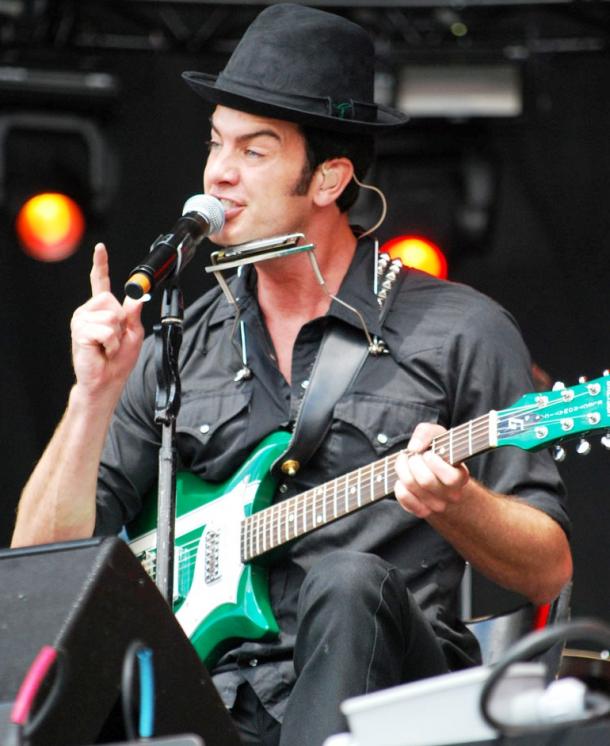 97.3 KBCO is proud to present G Love & Special Sauce at the Fox Theatre on Friday, December 30th and Saturday, December 31st, 2011. Tickets go on sale Friday, October 14th for $35.00 for the December 30th show and $69.50 for the December 31st New Year's Eve show.
Philadelphia-based outfit G. Love & Special Sauce emerged in the early '90s as an alternative-labeled act with an obvious hip-hop influence. Years before rap'n'rock would take over the hard-rock scene, the group was often mislabeled as a novelty group at best. Nearly 15 years later, G. Love (aka Garrett Dutton) is getting the last laugh.
Early on they we were more alternative than hip-hop, and definitely the press or record stores always had a little bit of a problem classifying them, but now after they've been around, you can kind of say G. Love & Special Sauce is a rock 'n' roll band." It's not alternative rock, it's more like garage band rock or even classic rock, but live it's also like a hip-hop thing too.
Strait off the streets of Philadelphia, G Love a.k.a. Garrett Dutton has taken his unique blend of chicken scratch pickin', harmonica lick blowin', funkifried freestyle, romp stompin b-boy blues tones world wide. Timo Shanko joins G Love on the upright bass, the Houseman on the drums and Mark Boyce on the keys. G Love and Special Sauce have sold over 1.5 million records and performed all over the globe. Not bad for three street performers that met in a Boston reform school.
This music is like a glass of lemonade on a summer day. Front porch strumming with lyrics taking you through every aspect of the daily. This is G Love, "The kid from Philly who's foot won't stop stompin', I eat the beat like a sandwich when my teeth are chompin'" Insatiable love for higher feeling... Check it out!
-
Friday, December 30th & Saturday, December 31st, 2011
Doors:  8:30 pm|Show Time:  9:30 pm