Gogol Bordello @ Boulder Theater
Submitted by mike on Wed, 10/27/2010 - 21:44
Gogol Bordello's Trans-Continental Hustle, the group's American Recordings debut, is perhaps the most ambitious undertaking in the group's already remarkable decade-long career and it's the result of an inspired, year-length collaboration with famed producer Rick Rubin.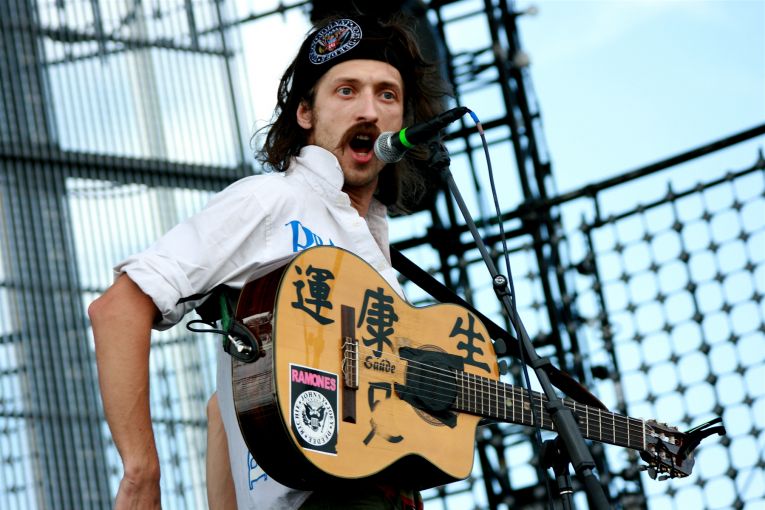 Gogol Bordello is arguably the hardest working "and hardest rocking" group of our discordant new century, maintaining a touring schedule and an onstage energy level that would send the average combo running for the emergency room. Their encounters and adventures, as well as the band members' own immigrant histories, fuel the subversively upbeat story-songs on Transcontinental Hustle. Front-man and lyricist Eugene Hutz spins out scenarios that are, by turns, hilarious and heartbreaking from the outsider experience of gypsies in his native Ukraine to the struggles and celebrations of Rio de Janeiro's favelas. It can be said that GB has been representing the voice of all minorities all at once, a voice that comes from a real, poetic and deep place.
Along the way, Hutz looks for common threads while embracing each of his character's defiantly unique identities, all of which reflect some facet of the frequently flying bandleader himself.
Anonymity clearly won't be an issue for Gogol Bordello any time soon. With Trans-Continental Hustle, the party-starting group will be encouraging and inciting even more of the world to passionately sing along. More Info / Buy Tickets