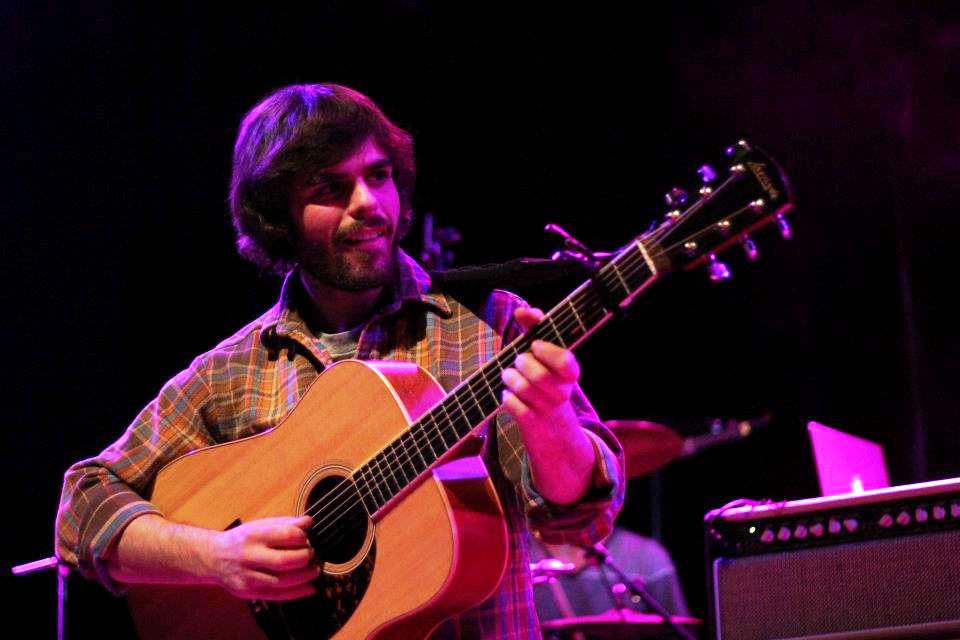 Fort Collins-based Good Gravy! unleashed their special blend of jamgrass on an eager crowd at the Fox Theater in Boulder on Thursday night. Jeremy Page (vox/guitar), Ross Montgomery (vox, mandolin), Evan Brenton (vox/bass), Kyle VanBuskirk (percussion/keys/trumpet) and Nick Deyo (vox/drums) have a sound that many compare to Leftover Salmon, Yonder Mountain String Band and The String Cheese Incident, and while similarities exist, so do elements that make GG's sound all their own. Amidst thick, tight grooves, these guys pick strings like it's nobody's business and work improv jams that delve headfirst into psychedelia.
As a front-range outfit, GG has a strong local following that crowded the dance floor on Thursday. The boys wasted no time getting down to it and giving their fans what they've come to expect. "Outlaw Man," a new addition to their live repertoire, began with a hometown groove and plenty of mandolin from Montgomery. A deep groove cover of Ted Nugent's "Stranglehold" strayed into a jammed out psychedelic extravaganza, all hands on deck style. With VanBuskirk holding it down on keys, Page worked his electric guitar like two-dollar whore before handing the reigns Montgomery for further annihilation.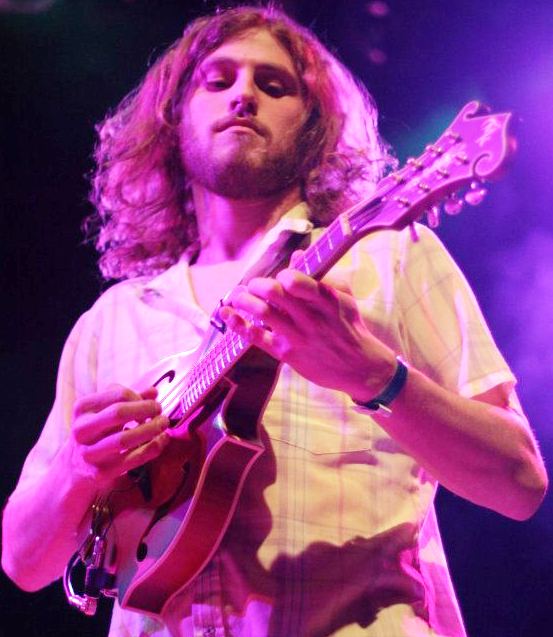 A few songs into their set, GG upped the ante, bringing out Stan Sutton of Mountain Standard Time-fame on guitar. "Travelin' Man" started off as a happy-go-lucky good ole boy tune with mandolin and acoustic guitar riding over a train beat courtesy of Brenton and Deyo. After running through some verses and possibly the most locally popular chorus of the evening ("I'll always find my way back home to colorful Colorado"), the switch was again flipped. Page traded in his acoustic for his electric and he, Sutton and Montgomery steered the song into a whirlwind jam of some of the finest stringed talent on the front range, while Brenton hunched over his upright bass, slaving on the low end and VanBuskirk kept things percussion-heavy.
And so went the evening…GG see-sawing to and fro between strong displays of traditional bluegrass and Americana littered with forays into improvisation that stayed busy, but never seemed to get monotonous or long-winded. Originals "Woo Hoo!," "Ronny Letterman," "In the Ground," and a cover of "Found a Job" by Talking Heads rounded out the evening.
For your listening pleasure, check out Good Gravy's website for some free downloads, and hit up archive.org for more free downloads of several of their live shows.