The Grateful Dead Bulletin is back
Submitted by mike on Wed, 04/20/2011 - 02:01
It seems like there's so much to do at Dead.net these days! If you're having trouble keeping up, have no fear. The Grateful Dead Bulletin is back to hip you to the never-ending stream of features, events, and releases that just keep on comin' in.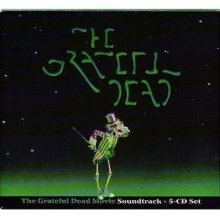 If you haven't noticed by now... we're celebrating all things Europe '72! Join us as we traverse across space and time unveiling final set-lists and streaming exclusive tracks from the much-lauded tour of '72. You can toggle from town to town on our interactive map to learn more about each date, share your photos from each show, post your memories, compare notes, and more. Click here.
Plus the music and magic continues at our Facebook page where you'll get to read excerpts from the essays included in the upcoming boxed set, see rare and never-before-seen photos and memorabilia from the tour, and hear even more exclusive music from Europe '72: The Complete Recordings.
Time is running out to get tickets to see the Grateful Dead flashback concert experience on the big screen. The Grateful Dead Movie is in theaters nationwide for ONE NIGHT ONLY this Wednesday, April 20th. This special event will include exclusive never-before-seen interviews with Jerry and Bob conducted while Jerry was directing this legendary production over 35 years ago. The Grateful Dead Movie has not been available in wide theatrical distribution since its initial release in 1977. Get tickets. Lovin' those tunes? Pick up the soundtrack here.