Grateful Web's Bonnaroo 2012 Preview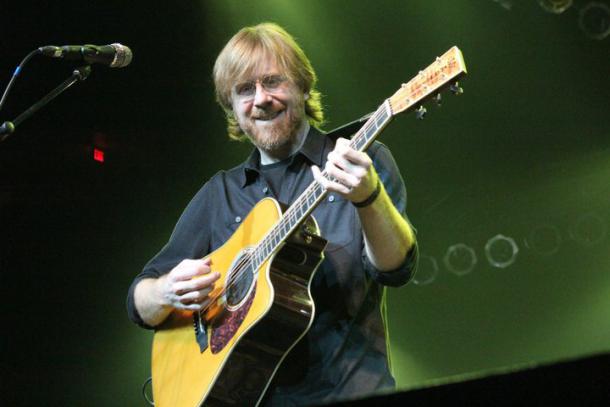 I can vividly remember my neighbor showing me the list of artists playing Bonnaroo back in 2002.  Being 14 I was a bit young to make the journey to Manchester, Tennessee.  As a wave of jealousy washed over me I vowed to make the pilgrimage.  Ten years later it is now my turn to make the trip and experience the Bonnaroo Music and Arts Festival.
Bonnaroo has grown into an American institution, giving millions from around the world the opportunity to witness incredible performances from legendary musicians and artists.
One idea that has been repeatedly touched on by friends who have attended is the sheer diversity in almost every aspect of the festival.  People often travel from far off regions and continents to experience the weekend of a lifetime, beholding the spectacle that is modern music and art.
New friends are made, old relationships rekindled, and a general satisfaction is attained in a way that only comes from the modern music festival.  This year's Bonnaroo shall be no different.
With a stellar lineup offering something for most anyone the weekend will likely blur past in a haze of amazing sets of music, sleep deprivation, long walks, and friends old and new.  Although there are many things I am anticipating, here are five which I am genuinely excited for:
1. Radiohead- Me an this band have a storied past.  Their genre-bending music has become the pinnacle of modern music.  After catching their recent show in St. Louis I knew their set will likely be the highlight of my weekend.  Their previous stop at Bonnaroo was regarded as one of the best shows of the last decade.  All in attendance are in for a treat.
2.  Brian Posehn- Part of the comedy lineup, Posehn brings his brand of nerd-core humor to Bonnaroo. I'm predicting that the occasional jaunt to the comedy stage should bring laughs and some memorable performances.
3.  The Shins- After years of waiting, and constantly listening to the back catalog of albums this band has to offer, I'm finally afforded the chance to witness a live set. After releasing a stellar album a few months prior it is exciting to imagine how the old and new tunes will interact with each other.
4.  Phish- Another old favorite of mine, Phish is set to close the festival playing two sets.  It seems like it simply wouldn't be summer without them gracing us with a tour. Trey Anastasio's incredible guitar work will no doubt floor those in attendance, reminding the crowds why their following is so rabid and huge.
5.  The Devil Makes Three- After catching their set at Summer Camp Music Festival I am making it a point to see them at Bonnaroo.  Their blend of evil bluegrass will give everyone a reason to dance,drink whiskey, and above all, have fun.
These are only five of the many things I'm anticipating.  There are simply too many things to list which will make for a memorable festival experience. Check back for my comprehensive review shortly after the fest.