Great American Taxi Celebrates Beer and More This Fall
Submitted by press on Fri, 09/18/2009 - 00:02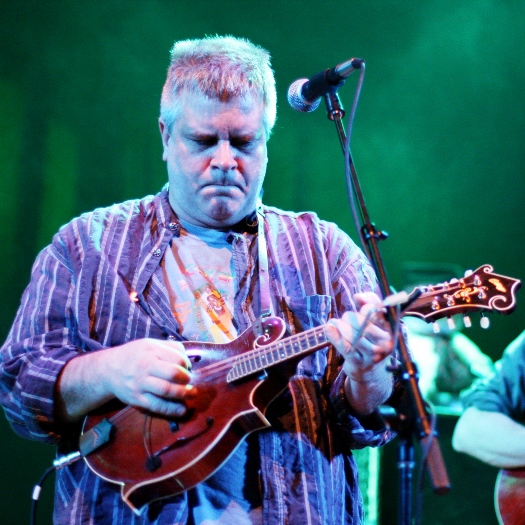 Vince Herman and Chad Staehly are leading their new line-up in the Great American Taxi into an exciting autumn of shows.  Taxi now boasts a solid core line-up after some experimentation with Jim Lewin from Santa Cruz, CA on electric guitars along with Boulder-area players Chris Sheldon on drums and Brian Adams on bass (both toured extensively in the Phish tribute band Phix).  First stop is this weekend to celebrate Boulder Beer's 30th Anniversary at the Boulder Theater on Friday September 18th with local Denver pickers Oakhurst on support duties.  GAT then heads off west to play a set of their own at the Hardly Strictly Bluegrass Festival in San Francisco as well as backing up Todd Snider for some of his set the following day.  Snider and Taxi first hooked up in Durango earlier this year and again at the Hoxeyville Music Festival in Michigan just this past August.  They will also do a few more dates together in November.  Railroad Earth has also added Taxi onto a few bills in October.  Dates continue to be added so check out www.greatamericantaxi.com for updated info.
September 18 - Boulder Theater - Boulder, CO with Oakhurst
September 30 - The State Room - Salt Lake City, UT
October 1 - Crystal Bay Club and Casino - Crystal Bay, NV - free show!
October 3 - Hardly Strictly Bluegrass Festival - Golden Gate Park - San Francisco, CA
October 4 - Hardly Strictly Bluegrass Festival with Todd Snider
October 7 - tba
October 8 - Connecticut Yankee - San Francisco, CA
October 9 - Catalyst Club - Santa Cruz, CA
October 10 - Hop Monk Tavern - Sebastopol, CA
October 23 - Magnolia Music Festival - Live Oak, FL w/ special guest Barry Sless
October 24 - Magnolia Music Festival - Live Oak, FL w/ special guest Barry Sless
October 26 - Beachland Ballroom and Tavern - Cleveland, OH w/ Railroad Earth
October 27 - Mr. Small's - Millvale, PA w/ Railroad Earth
October 28 - tba
October 29 - The Barrymore Theater - Madison, WI w/ Railroad Earth
October 30 - Vic Theater - Chicago, IL w/ Railroad Earth
October 31 - special Halloween show in Peoria, IL details tba
November 3 - tba
November 4 - Victoria's Midnight Cafe - Columbus, OH
November 5 - Cosmic Charlie's - Lexington, KY
November 6 - Pisgah Brewing Co. - Black Mountain, NC
November 7 - tba
November 8 - Smith's Olde Bar - Atlanta, GA
November 11 - The Rutledge - Nashville, TN
November 12 - The Copper Dragon - Carbondale, IL
November 13 - tba
November 13 - Shank Hall - Milwaukee, WI w/ Todd Snider