Greensky Bluegrass Performs with Grateful Dead Drummers, Announces NYE Run in Denver
Submitted by mike on Fri, 08/27/2010 - 21:05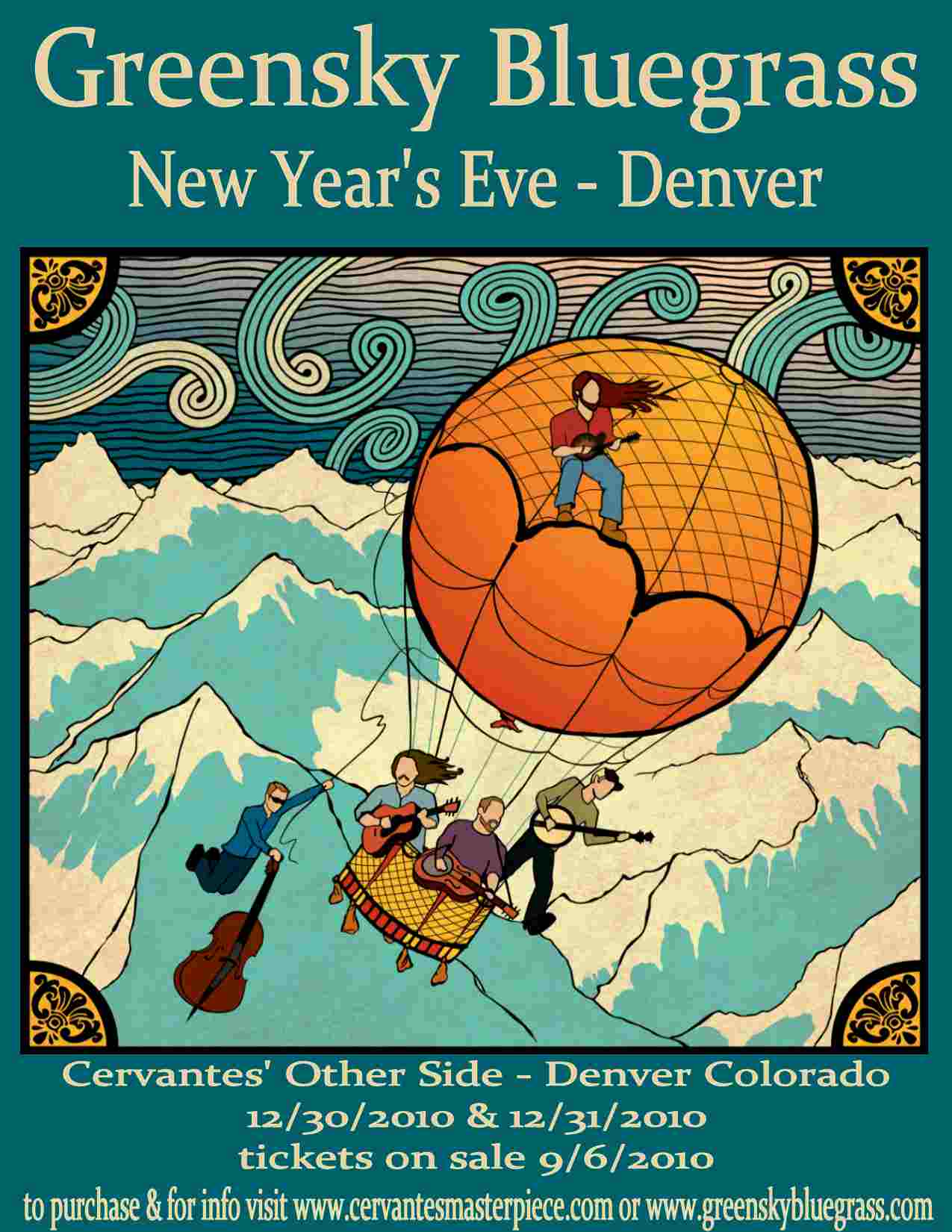 As summer fades and autumn arrives, the music of Greensky Bluegrass is piquing new ears and peaking out. This past weekend at the Hoxeyville Festival in Northern Michigan, the band offered the crowd of thousands two surprise guests to close out their Saturday night show by inviting the Grateful Dead drumming duo of Billy Kreutzmann and Mickey Hart on stage for a bluegrass-infused version of "China Cat Sunflower" into "I Know You Rider". The set closing sit-in was filmed and can be viewed on YouTube here:
Additionally, Greensky Bluegrass announced today that the quintet will be ringing in the New Year in Denver, Colorado with two nights of raging bluegrass at Cervantes' Other Side December 30 and 31. Tickets for both shows will go on sale September 6 at www.cervatnesmasterpiece.com or www.greenskybluegrass.com with special hotel rates available for fans at the band's website.
To celebrate the New Year's Eve announcement and the special guest appearance of the Rhythm Devils over the weekend, the band wants to share a free download from their most recent double live CD All Access: Volume 1. For a limited time, an extended 13 minute version of the song "Train Junkie" is available for a free download here.