Grey Fox Bluegrass Festival 2014 | Preview
An unbelievable line-up. Food made fresh, local and right. Camping that's just enough jam-session, just enough 'kick back and watch the sunset.' An energy that is beyond description. It's the Grey Fox Bluegrass Festival in the foothills of the Catksills outside of Albany, NY, July 17-20 and its high time you came to this premier bluegrass extravaganza. 
Nickel Creek has reunited and the Del McCoury Band will be there to celebrate for 2 nights in honor of silver haired leader's 75th birthday. That's only the beginning; Keller Williams and the Travelin' McCourys, Gibson Brothers, Carolina Chocolate Drops, Della Mae, Tim O' Brien & Darrell Scott round out the headlining acts of one of the oldest and purest Bluegrass experiences you've ever been so lucky to have stumbled upon.
When you first arrive in Oak Hill, NY, you immediately feel relaxed as you soundlessly leave the asphalt behind and pull onto the soft grass of the Walsh Farm. Catskilll Creek laps just behind the ample hedgerow lining the farm-side of the campground. 
The camping can be whatever you want it to be. All night pickin' with you and every stringed instrument you could hope to rustle up for a world class jam session. Or perhaps the family camping is for you and your little ragers, where getting a good night's sleep will come as naturally as it did for Little Boy Blue.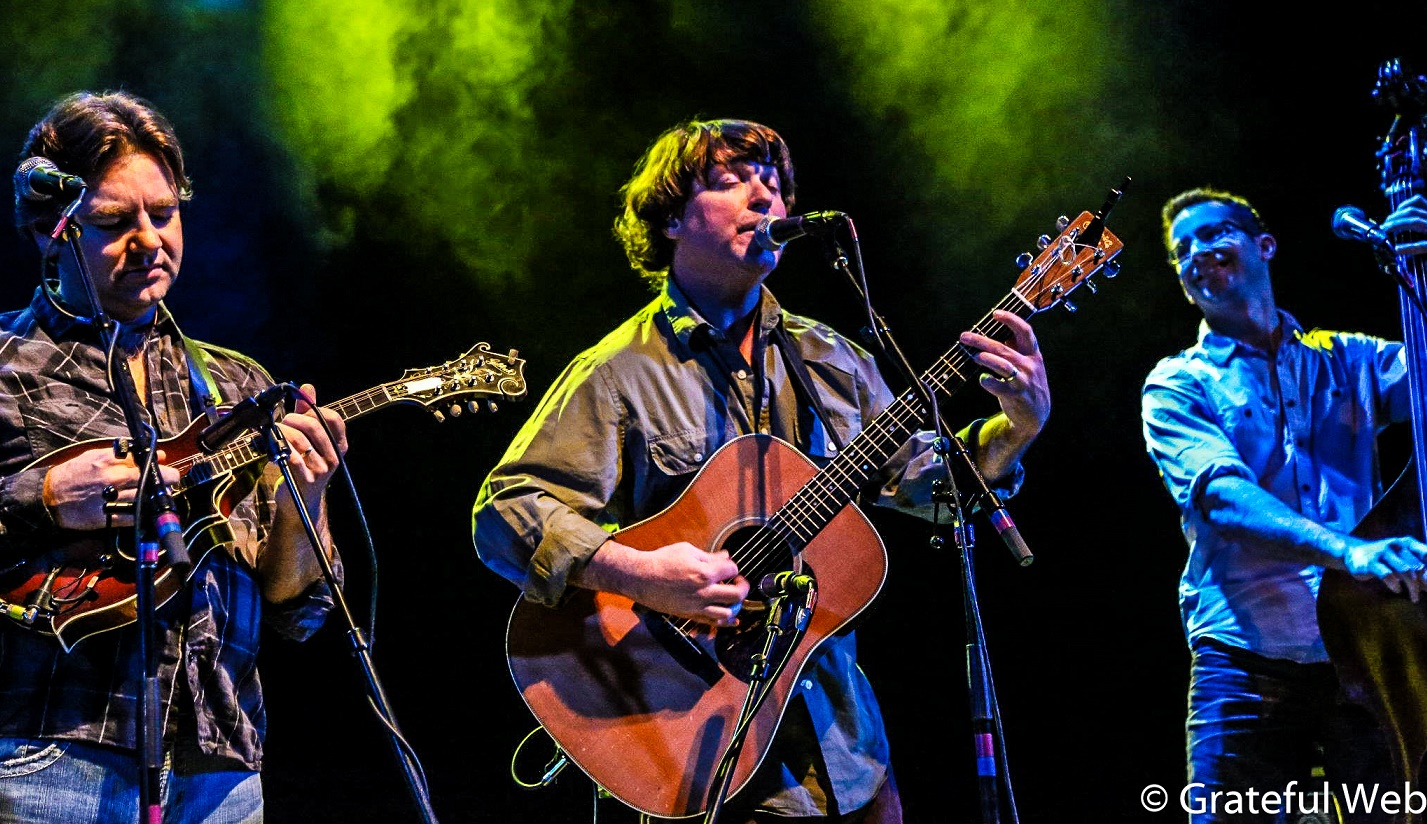 You can bring your own food, but you'll drool each time you pass through vendor's row as you pass each trailer with its atypical festival fare. Fresh, local and inexpensive choices will keep you fat and happy as you make your way to the music.
And, oh the music! Seek out a close chair in front of the main stage-you'll almost always be able to rely on the kindness of others! Sign your 8-16 year olds up for the intense and fun Bluegrass Academy. Drop the wee ones off at the Grey Fox Family Stage for crafts, kids concerts, puppets and more. Check out a workshop of your own! Take an early morning yoga class! Learn to square dance!! 
It is clear that the options at Grey Fox are endless, but when it comes to your music plan for the summer, there is only one option. See you at Grey Fox!!