Groundation's 10th Annual Bob Marley Tribute Tour
Submitted by mike on Wed, 02/17/2010 - 02:00
Groundation began their annual Bob Marley Tribute Tour in 2000 as a means of celebrating the life and material of a true musical prophet. Marley's impact is hard to overstate. No other musician of the 20th Century is more well known across all parts of the globe than Marley.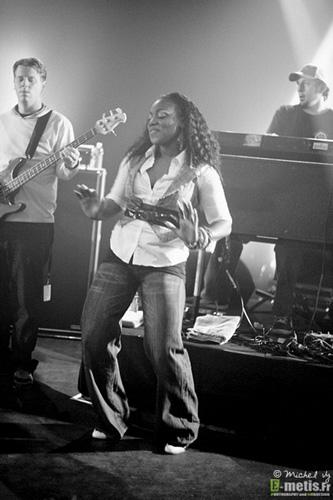 His music united people of all classes and creeds through its easily relatable parables of overcoming social injustices by ways of unity and love. And though his music is often associated with the downtrodden and dispossessed, for surely those were who his music was made, mainstream media outlets served notice too; Time magazine famously listed Marley's Legend as the best album of the last 100 years.
But Groundation does not simply rest on the well known hits from Marley's hugely successful 'best-of' albums. Their tribute tour differs than other bands' similar outings by exposing those people familiar with Marley's music and message to the lesser known material of his catalog. While true that the inescapable sing-alongs do occur at these tribute shows, more often than not even the most seasoned Marley aficionado will hear songs they have yet to see performed live.
Groundation has drawn international recognition through their musicianship, which is unrivaled in the genre. A nine-piece band featuring swirling horns and keyboards, multiple percussionists, thundering b3 organ and bass, and a trio of lead and harmony vocalists, Groundation covers all bases with their wide ranging sound. Their live shows are renowned for over the top improvisational energy and positivity and their progressive sound is catching on, having played in 35+ countries on four continents in just the last few years, including headlining slots at major multi-genre festivals the world over.
These are not lame imitators attempting to replicate Bob's music. Groundation uses the template of Marley's music and liberally adds their own colors of the sonic palate creating altogether new and unique versions of timeless tracks. Groundation is the biggest, most respected American Reggae band in the world today and their tribute to the King of Reggae music is unlike any others. Come join us and find out why...