Head for the Hills Announces New Live Album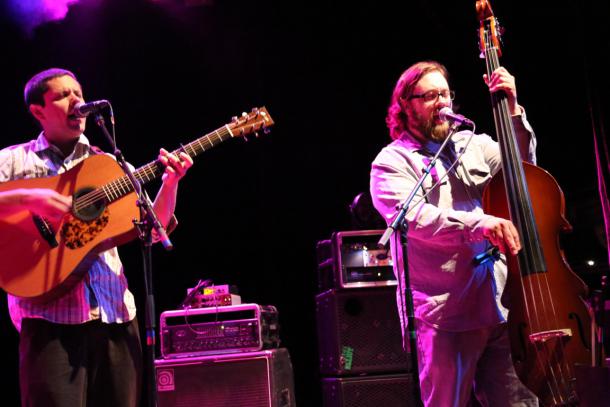 Colorado quartet Head for the Hills has announced plans to release their first live album on May 29th, entitled, Head for the Hills- Live.  This offering marks the group's third official release, and is now available for pre-order through www.headforthehillsmusic.com
All captured in fantastic high fidelity sound & culled from 5 great nights in Colorado, Head for the Hills – Live is just that: the band live and unadorned, performing favorite original material and select covers. "Live" showcases the range of the bands songwriting, the depth of their improvisational chops and the some of the eclectic eccentricities that mark every Head for the Hills performance.
Recorded in 2011 over eight months, five concerts and four venues—including Fort Collins home bases the Aggie Theatre and the Mishawaka Amphitheatre—the new record features keyboard work by special guest James Thomas and includes one fresh, unreleased original song, "Bosun Ridley."
 
Track Listing
1.       Interlude
2.       Randall Collins
3.       Lost in the Loop 
4.       One Foot in the Grave
5.       Scribe's Eye >
6.       Solar Bowling Shoes
7.       Big Mon >
8.       Fire on the Mountain 
9.       Bosun Ridley
10.    New Lee Highway Blues >
11.    Nooks and Crannies 
12.    Goin' Down 
13.    Don't Take Your Guns To Town 
14.    Cold Walls 
15.    Salt Spring 
16.    Run to the Hills
"Head for the Hills has created a sound that is all at once organic, precise, timeless, and brand-new," as reported by the Missoula Independent. The acclaimed Colorado quartet has been receiving nation-wide recognition in response to their refreshing take on acoustic music. Described musically as "Modern Acoustic," H4TH produces an endearing mixture of homegrown compositions, engaging harmonies, and improvisation. In the live setting, H4TH ventures into a myriad of musical styles and sonic landscapes that appeal to a boundless array of listeners.

The past year has been outright explosive year for the quartet, having been voted by the Westword Magazine Music Showcase (Denver, CO) as the "Best Bluegrass" band in Colorado, a highly esteemed honor, for 2 consecutive years. The group performed at SxSW (South by Southwest) in 2011 & 2012, and were also a "SxSW Critics Picks" choice, via the Austin Statesman/360.  The group has been on the road non-stop in 2012, performing shows/festivals & crossing paths with an assortment of diverse artists such as: Sam Bush, Built to Spill, Blitzen Trapper, Railroad Earth, Leftover Salmon, & many more.
Head for the Hills will be appearing at a host of music festivals in the summer of 2012, including: Wakarusa Music Festival, Telluride Bluegrass Festival, & many more.