The Heavy Pets Close Out 2013 with 900th Show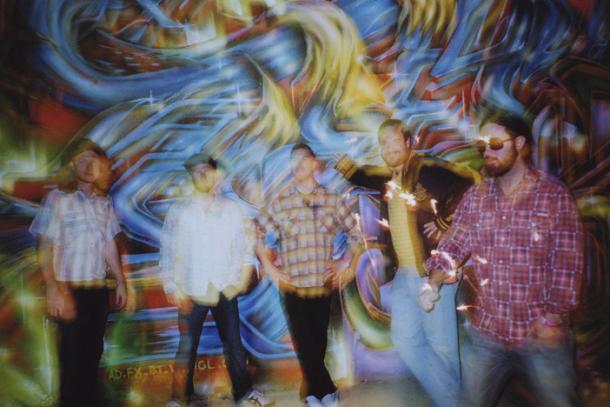 The Heavy Pets kick off their 8th year as a band and close out 2013 with a solid run of shows including three nights with new super group Incidental Animals (Kyle of The String Cheese Incident; Dan, Steve & Dave of ALO; and Jennifer Hartswick of Trey Anastasio Band), three nights with The Revivalists and New Years Eve with Kung Fu. Thursday night at Brooklyn Bowl also marks their 900th show.
Riding high on the release of Two Horses, which includes SiriusXM JamOn hit "Keep Me Running" and lo-fi rocker "Last Babies," the Pets head back into the studio in mid-December to record another abbreviated album slated for January release. The band plans on continuing this release schedule for the foreseeable future. These releases will be available on 7" vinyl, CD and digital download. You can check out and purchase Two Horses here: http://bit.ly/THPTwoHorses.
The Heavy Pets Late Fall/Early Winter Tour 2013
11/20: West Chester, PA @ The Note w/ Incidental Animals
11/21: Brooklyn, NY @ Brooklyn Bowl w/ Incidental Animals
11/22: Baltimore, MD @ Baltimore Soundstage w/ Incidental Animals
11/23: Springfield, VA @ Empire for Heady Fall Classic w/ The Shack Band, more
11/27: Manchester, CT @ Main Pub
11/29: Providence, RI @ The Spot Underground w/ Viral Sound, Goosepimp Orchestra, more
11/30: TBA
12/4: Tallahassee, FL @ Side Bar Theatre w/ The Revivalists
12/5: Gainesville, FL @ The Jam w/ Flat Land
12/6: Orlando, FL @ The Social w/ The Revivalists
12/7: Miami, FL @ Will Call Miami for Art Basel Miami Party w/ The Revivalists, Juke
12/19: Jacksonville, FL @ 1904 Music Hall w/ Parker Urban Band
12/20: Tampa, FL @ Crowbar w/ The Funky Nuggets, DJ Craig Heneveld, DJ Scotty Solomon
12/21: Ft. Lauderdale, FL @ Culture Room w/ The Funky Nuggets, DJ Scotty Solomon
12/30: New York, NY @ Lucille's in B.B. King Blues Club post-Phish w/ Dead Sessions
12/31: Fairfield, CT @ StageOne w/ Kung Fu