The Heavy Pets Release Collectors Vinyl Album
On the heels of their self-titled 2010 release, The Heavy Pets are unveiling a collectors edition, 150 gram audiophile vinyl album featuring 7 blazing tracks including the previously un-released track "This Side Up" and an alternate version of their haunting 2010 single, "Lazy Anna". The album also includes a free download card for all 12 tracks on the new CD.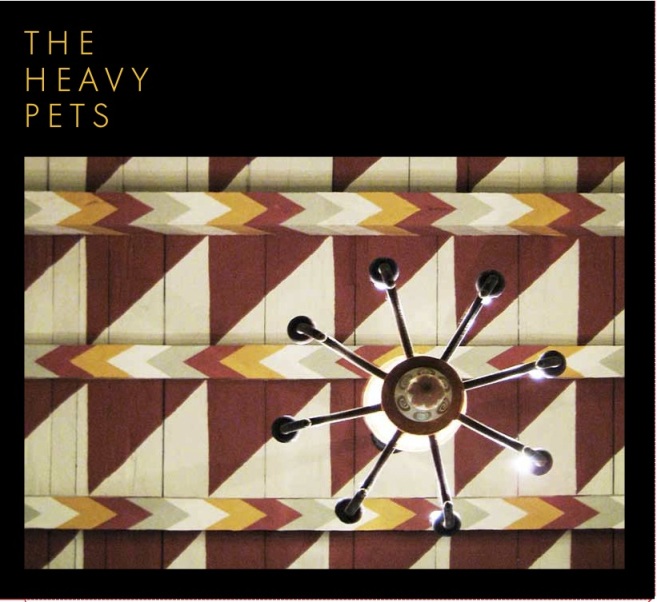 Pushing the sonic envelope from the dance floor to the bedroom, The Heavy Pets vinyl gleefully takes the listener on a journey that varies in both sonic and emotional texture. Overflowing with expert musicianship, unexpected musical turns, and masterful pacing of songs; the follow up release also boasts a cameo appearance with high-profile guest star, John Popper of Blues Traveler, courtesy of Verve Records.
Looking to produce the highest quality recording possible, The Heavy Pets teamed up with some of the industry's best production and engineering talents. The vinyl lacquers were cut by the legendary Doug Sax, founder of The Mastering Lab. The album was produced by Multi-Platinum award winning producer Scott Mathews and was mastered by two time Grammy Award winning mastering engineer Vlado Meller of Universal Mastering Studios. With each passing year the band continues to break ground by embracing cutting edge technology, while working towards preserving the buoyant sound of analog recording.
Since 2005, the band has built their reputation as a live tour-de-force through years of nationwide touring and three successful previous releases including their acclaimed freshman double-disc studio release, Whale. The band will kick off the first leg of their national fall tour on the east coast with select dates in the south before heading back to their home stomping grounds in Florida to finish off the decade. The new self titled album and vinyl from The Heavy Pets is now available through Amazon.com, iTunes, and the band's web site theheavypets.com.

ON TOUR NOW
September 9 :: Harpers Ferry - Allston, MA
September 10 :: Catskill Chill Music Festival - Hancock, NY
September 11 :: Sullivan Hall - New York, NY
September 15 :: Jillian's - Albany, NY
September 16 :: The Westcott Theater - Syracuse, NY
September 22 :: El Alamo - Key West, FL
September 23 :: El Alamo - Key West, FL
September 24 :: The Green Parrot - Key West, FL
September 25 :: The Green Parrot - Key West, FL
October 2 :: Folk Fest St. Pete - St. Petersburg, FL
October 16 :: The Pour House - Charleston, SC
October 30 :: Southern Monster Mash - Pompano Beach, FL
November 10-14 :: Bear Creek Art and Music Festival - Live Oak, FL
November 19 :: Tobacco Road - Miami, FL