Henry Wagons releases new EP, heads to U.S., shadows SXSW
Submitted by conqueroo on Tue, 01/29/2013 - 18:41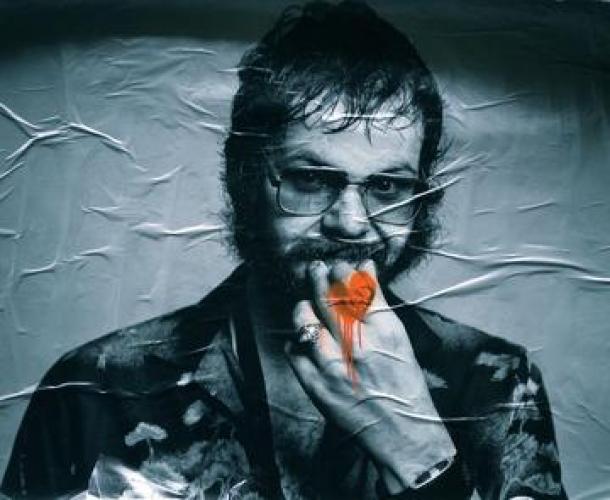 Henry Wagons last week released his first between-band-albums solo recording, Expecting Company?, on Thirty Tigers in the U.S. and Six Shooter in Canada. The release follows the artist's critically acclaimed U.S. debut effort, Rumble Shake & Tumble, with his band, Wagons.
With favorable reviews starting to gather, Henry will head to the U.S. for a short tour in February and March including several appearances during SXSW week.
Six of the seven tracks are duets featuring six stellar guests: Alison Mosshart (The Kills, The Dead Weather), Sophia Brous, Canada's Jenn Grant, Robert Forster (The Go-Betweens), Patience Hodgson (The Grates) and Australia's Gossling.
"Most of these songs were written in a slightly altered state," Henry reveals. Finally home after a long stint on the road, he found himself sick and injured — "delirious with a bad fever and maimed due to a light bulb exploding in my hand." Resisting the urge to recover in bed, Henry harnessed "the twisted voices" in his head and wrote some songs instead. "They came from a different place, so they required some different voices," he explains.
"Having multiple voices in a song holds a certain power. They can represent a unique synergy and oneness, or have a certain schizophrenia or oppositional battle."
The U.S. press is impressed: American Songwriter called Wagons "a cool, downbeat and shadowy version of the duskier side of Americana," while the Country Fried Rock Internet radio program waxed descriptive: "Henry Wagons must have watched a few too many Las Vegas television specials growing up. How else would the Australian songwriter have developed a fascination with the showmanship of Tom Jones and Elvis? Add to the mix (literally) Wagons' obsession with vintage reverb sounds like the songs of Lee Hazelwood and Nancy Sinatra, and you end up with a record full of noir duets that is both retro and ethereal — without becoming too trippy."
"There must be something about the Land Down Under that breeds a dark delivery," opined Blurt. "Look at Nick Cave or Midnight Oil's Peter Garrett as ideal examples. Arched and "intimidating, they possess foreboding tenors well suited to that ominous stance. Now add Henry Wagons to this list."
"Expecting Company is a triumph of teamwork and music making (it) of one of the most exciting and elegant albums of the year," wrote country 'zine Roughstock in its five-star review.
"I'm very proud of this duets record and can't wait to some smash some hefty American floorboards stomping these tunes out," says Henry Wagons. "We have some very grand, fun, and mildly twisted plans for the show which I'm sure people won't want to miss."
THE NORTH AMERICAN TOUR:
Wed., Feb. 20  NASHVILLE, TN Music City Roots
Thurs., Feb. 21  KNOXVILLE, TN Square Room
Fri., Feb. 22  KNOXVILLE, TN WDVX Blue Plate Special
Mon., Feb. 25  CHICAGO, IL  Empty Bottle
Thurs., Feb. 28  TORONTO, ON  The Dakota Tavern
Fri., March 1  HARTFORD, CT Black Eyed Susan's
Sat., March 2  NEW YORK, NY  Joe's Pub
Thurs., March 7  NASHVILLE, TN  The High Watt
Fri., March 8  ATLANTA, GA The Masquerade
Sat., March 9  SAVANNAH, GA  Savannah Stopover
Sun, March 10  JACKSONVILLE, FL Natural Life Music Festival
Wed., March 13  AUSTIN, TX  Guitartown/Conqueroo Kickoff at the Dogwood (3:30 p.m.)
Thurs., March 14 AUSTIN, TX Lucy's South by South Austin Fried Chicken Revival (1 p.m.)
Thurs., March 14 AUSTIN, TX Thirty Tigers party at St. David's Episcopal Church
March 13-15 TBA – AUSTIN, TX Blurt Magazine party (TBS)