Hey Rosetta!: 'Seeds' | CD Review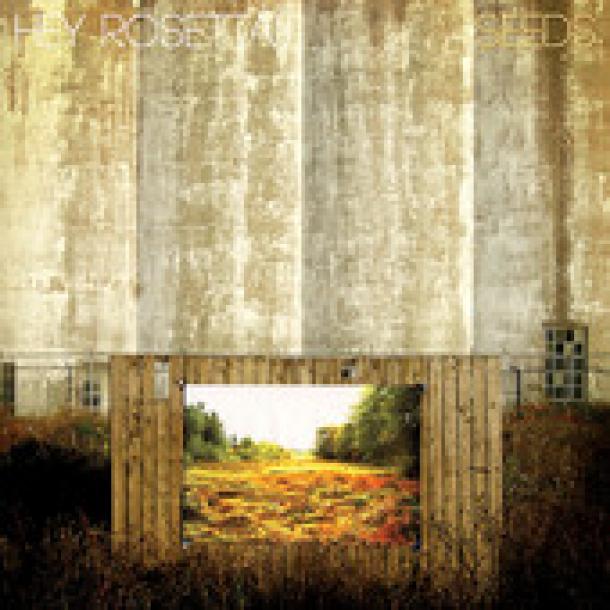 Canadian rock band Hey Rosetta!'s third studio album, Seeds continues the vibe the group started back in 2005. They certainly take a leap forward in their production, however, as the sounds found on this album are far more multi-layered than their previous material. Take the opening track, "Seeds," for instance. It begins with a complex sounding guitar mix with many intertwined levels, then breaks into an upbeat rock hook with synthesized claps. One might think that the band bit off a bit more than they could chew at this point, but they seem to ride the wave with precision, even when the music spontaneously switches into a "Kid-A" style electronic break down.
What follows is a well orchestrated, emotional tune called, "Yer Spring." Tim Baker's lyrical style and delivery has come a long way in the seven years since the band's formation. His voice mixes Thom Yorke, Chris Martin, and Sea Wolf's Alex Brown Church. I would in no way suggest that Baker's voice is anything less than his own, but shades of these other musicians can be found in his intonation, which I think shows improvement over his work on Plan Your Escape and Into Your Lungs. He sings, "I feel the light and I'm ready to be out in it." He certainly brings his talents into the light quite impressively on this release.
The highlight of the album for me is the fourth track, "Bricks." It is a sentimental tune in which Baker again showcases his vocal adeptness, supported by an extremely interesting guitar riff that cascades over an ethereal aura created by the syncopated drum beat and electric guitar noodling. The tune makes me think of Radiohead once again as it plunges, as if over a waterfall, into a soaring legato bridge. This is a track worth listening to over and over again.
Unfortunately the next song, "New Sum," is kind of weak. It has a sort of reggae pop feel to it that falls short of adequate. In fact, all three songs after "Bricks" blend together in comparison. The next big tune, though, entitled "Yer Fall," brings the smile back to my face in a big way, what with its bleeding heart crescendo as Baker belts, "I'm not coming out." Another song to love.
The deluxe LP version of this album, coming out in the U.S. on May 1st, ends with three acoustic cuts ("Young Glass," "Welcome," and "Seventeen"), all of which are way cooler than the original album versions. I don't know what this says about the band, but it says a lot about the power of simplicity. I guess it's up to each individual listener to decide what they'd rather hear.